News
Evidence-Based, Personalized Physical Therapy through St. Luke's
March 23, 2018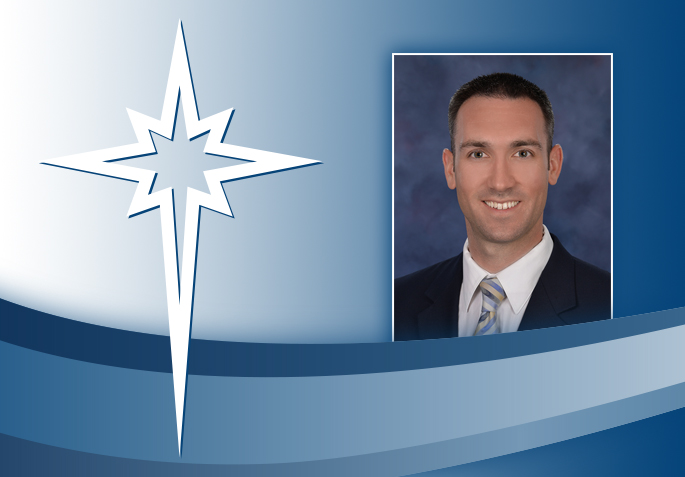 When it comes to getting results, Tim Miller, PT, DPT, OCS, SCS, CSCS, Regional Director, Physical Therapy at St. Luke's, is a proponent of collaborating with the patient.
Bolstered by years of experience and continuing education, Miller understands that patients – from an accountant who lives down the street to high school and college athletes, and even world class ballerinas – benefit greatly through an evidence-based, personalized plan to deliver the best results.
"Using a cookie-cutter approach may work with some patients and not others," says Miller, who is a board-certified orthopedic and sports physical therapist who has been with Physical Therapy at St. Luke's for 13 years.
"Evidence-based means there is research that proves techniques are effective," Miller says. "An individual plan based on a patient's goals improves their commitment to the program and leads to better outcomes."
Over the course of his career, Miller has continued to update his training, which has helped him hone his philosophy.
"I enjoy continuing to take a variety of education classes and learn new techniques that put more tools in the toolbox," he says. "I learned things in school that, two or three years later, were actually shown through research to not be as effective as the best techniques taught in these courses."
That continually updated, evidence-based approach is critical to making sure rehabilitation exercises, manual techniques and modalities are accomplishing their goals.
"I just think that's good common sense," he says of designing programs that patients will embrace. "If you individualize physical therapy to each patient's specific needs, the patient gets more involved in their care. Selecting the best interventions help a patient return to their previous level of function as quickly, effectively and as cost efficiently as possible. You don't just give a patient a list of exercises and say go do them. That's not physical therapy."
Miller takes care to find out the patient's goals, whether it's a return-to-play situation with an athlete, a return-to-work situation for a truck driver, or a return-to-normal daily functions.
"The best part of being a physical therapist is being able to help people get back to doing what they love," says Miller. "Any time you get to see an athlete return to sports, a father walk down the aisle with his daughter, or a mom dance with her son at his wedding because you helped rehabilitate them, nothing beats it."
Media Contact:
Brenda Hageter, Media Relations, (484)-526-3051, Brenda.hageter@sluhn.org
About St. Luke's
Founded in 1872, St. Luke's University Health Network (SLUHN) is a fully integrated, regional, non-profit network of 14,000 employees providing services at 10 hospitals and over 300 outpatient sites. With annual net revenue of $1.9 billion, the Network's service area includes 10 counties: Lehigh, Northampton, Berks, Bucks, Carbon, Montgomery, Monroe and Schuylkill counties in Pennsylvania and Warren and Hunterdon counties in New Jersey. Dedicated to advancing medical education, St. Luke's is the preeminent teaching hospital in central-eastern Pennsylvania. In partnership with Temple University, St. Luke's created the region's first and only regional medical school campus. It also operates the nation's longest continuously operating School of Nursing, established in 1884, and 28 fully accredited graduate medical educational programs with 226 residents and fellows. St. Luke's is the only health care system in central-eastern Pennsylvania to earn Medicare's five-star rating (the highest) for quality, efficiency and patient satisfaction. St. Luke's has earned the 100 Top Major Teaching Hospital designation from IBM Watson Health (formerly Truven Health Analytics) repeatedly – six times total and four years in a row including 2018. It has also been cited by IBM Watson Health as a 50 Top Cardiovascular Program. Utilizing the EPIC electronic medical record (EMR) system for both inpatient and outpatient services, the Network is a multi-year recipient of the Most Wired award recognizing the breadth of the SLUHN's information technology applications such as telehealth, online scheduling and online pricing information. St. Luke's is also recognized as one of the state's lowest cost providers.