News
Sizhu "Melody" Liu, CRNP, Joins St. Luke's
March 03, 2017
Sizhu "Melody" Liu, CRNP, Joins St. Luke's
Bethlehem, PA (3/3/2017) –
Sizhu "Melody" Liu, a Certified Registered Nurse Practitioner (CRNP), has joined
St. Luke's Medical Associates of Bethlehem
located at 4311 Easton Avenue.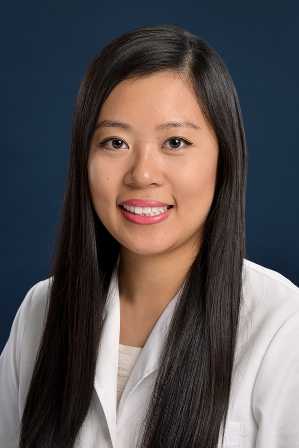 ---
Sizhu "Melody" Liu has joined St. Luke's Medical Associates of Bethlehem.
"Melody has a robust background in adult medicine, having worked in a geriatric practice, an office setting, a hospital, and skilled nursing facilities," Joan Holtman, the practice's hiring regional manager, said.
Inspired by her parents' passion for patient care and empathy for others, Liu graduated from Rutgers College of Nursing in 2013 with the strong desire to help others.
After graduation, she joined a private practice at which she focused on primary care for patients. More specifically, she emphasized disease prevention and promoted healthy living.
"Melody's decision to join St. Luke's is absolutely wonderful news for this community," Holtman said.
Clinicians at St. Luke's Medical Associates of Bethlehem include
Christopher Mathur, DO
,
Lea M Reyes, MD
,
David Shields, MD
, and
Donna J. Meneeley, CRNP
.
New patients are welcome. For information or to make an appointment, call 610-954-3600 or visit the practice's website.
About St. Luke's
Founded in 1872,
St. Luke's University Health Network
(SLUHN) is a non-profit, regional, fully integrated and nationally recognized network providing services at soon-to-be seven, hospitals and more than 270 outpatient sites. The network's service area includes Lehigh, Northampton, Carbon, and Schuylkill, Bucks, Montgomery, Berks and Monroe counties in Pennsylvania and in Warren County in New Jersey. Dedicated to advancing health education, St. Luke's operates the nation's oldest School of Nursing and 22 graduate medical educational programs and is considered a major teaching hospital, the only one in the region. In partnership with Temple University, St. Luke's created the region's first Medical School. Repeatedly, including 2016, St. Luke's has earned Truven's Top 100 Major Teaching Hospital designation as well as Top 50 Cardiovascular program in addition to other honors for clinical excellence. St. Luke's is a multi-year recipient of the Most Wired award recognizing the breadth of St. Luke's information technology applications such as electronic medical records, telehealth, online scheduling and pricing information. St. Luke's is also recognized as one of the state's lowest cost providers in comparison to major teaching hospitals and other health systems.