News
Quakertown Native Dennis Pfleiger Named President of St. Luke's Quakertown Campus
December 13, 2017
Dennis Pfleiger of Quakertown has been promoted to President of St. Luke's University Health Network's Quakertown Campus.
Pfleiger previously served as the Quakertown Campus's chief operating officer. In his new role, he will oversee the campus and help plan the development of a nearby replacement hospital.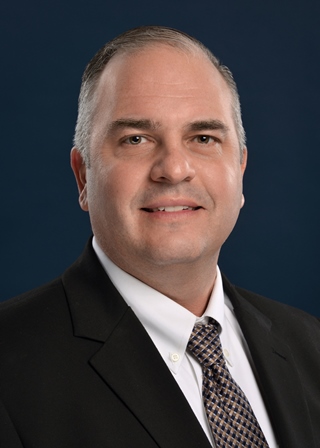 ---
"Dennis's diverse experience makes him the ideal person to manage the campus's day-to-day operations while advancing St. Luke's strategic vision for Bucks County," said Edward Nawrocki. "His deep roots in and connection to the region will serve both St. Luke's and the community well."
Pfleiger is replacing Nawrocki as the Quakertown Campus's president. Nawrocki will continue to serve as president of St. Luke's University Health Network's Anderson Campus in Bethlehem Township.
"I consider it a high honor to serve in a leadership position for St. Luke's and an incredible privilege to lead my hometown hospital, especially during this period of transition," Pfleiger said. "It's my job to ensure that the good people of Quakertown and Bucks County receive the best-possible care and service today and in the future."
Before returning to St. Luke's in February, Pfleiger served as Vice President for Healthcare Services at Einstein Medical Center Montgomery in East Norriton Township, where he was an integral part of the startup and growth of Einstein's new Montgomery County campus.
Pfleiger also served as Vice President of Operations and Business Development at Sacred Heart Hospital in Allentown. Early in his career, he worked as a staff respiratory therapist at the former Quakertown Hospital and at St. Luke's University Hospital in Bethlehem.
Pfleiger is a graduate of Quakertown Community High School and has called Quakertown home even while working in other communities. He earned a Bachelor of Science Degree in Respiratory Care from St. Joseph's College in Standish, Maine, and a Master of Business Administration from Bellevue University in Bellvue, Nebraska.
Media Contact:
Sam Kennedy, Corporate Communications Director, 484-526-4134, samuel.kennedy@sluhn.org
About St. Luke's
Founded in 1872, St. Luke's University Health Network (SLUHN) is a fully integrated, regional, non-profit network providing services at seven hospitals and more than 270 outpatient sites in the greater Lehigh Valley. The network's service area includes 10 counties: Lehigh, Northampton, Carbon, Schuylkill, Bucks, Montgomery, Berks and Monroe counties in Pennsylvania and Warren and Hunterdon counties in New Jersey. In partnership with Temple University, St. Luke's created the region's first and only regional medical school campus. Dedicated to advancing health education, St. Luke's operates the nation's oldest School of Nursing and 23 graduate medical educational programs and is considered a major teaching hospital – the only one in its region. Repeatedly, including 2017, St. Luke's earned Truven's 100 Top Major Teaching Hospital and 50 Top Cardiovascular Program designations, in addition to other honors for clinical excellence. St. Luke's is a multi-year recipient of the Most Wired award recognizing the breadth of St. Luke's information technology applications such as electronic medical records, telehealth, online scheduling and pricing information. St. Luke's is also recognized as one of the state's lowest cost providers.