News
Pre-Teen St. Luke's Extraordinary Athlete is Diabetes Fundraising Powerhouse
August 31, 2017
Twelve-year-old St. Luke's Extraordinary Athlete Carly Lenett from Macungie raised $70,000 last year with the help of matching funds from the Helmsley Family Trust to help kids with diabetes. And this year, she's aiming even higher.
Her sixth annual swim to fight diabetes will take place Sept. 16 at the Emmaus High School swimming pool. The Team Carly Rocks Foundation Swim for the Cure fundraising effort, with St. Luke's University Health Network as the presenting sponsor, seeks to surpass the $150,000 in total funds raised.
"Carly and St. Luke's possess a mutual interest in raising the awareness of diabetes and treatment, and the importance of exercise to maintain a good plan with your physicians and exercise specialists to ensure good health," says John Hauth, Senior Director of Sports Medicine Relationships for SLUHN.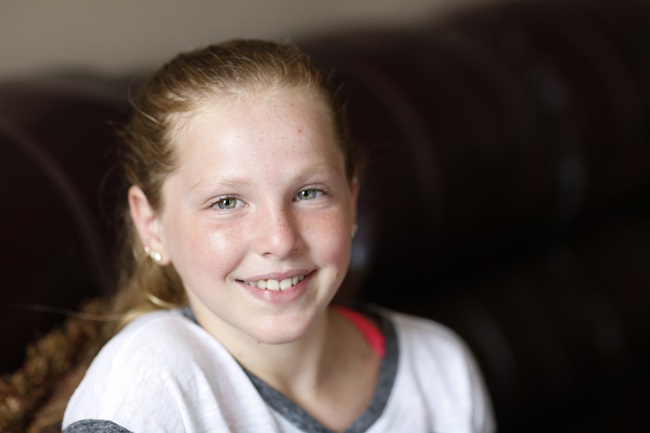 Diabetes holds a special significance for Carly. She was diagnosed with Type 1 diabetes (T1D) at the age of 3, following in the footsteps of her dad, Mitch, who also has the disease. Her life has been one of empowerment and advocacy ever since, making her one of St. Luke's Extraordinary Athletes.
Teams Carly Rocks got its name as a walking team for a diabetes fundraiser from older brother Ben, who said Carly "rocks" her diabetes. Carly, age 6 at the time, asked if she could swim it instead of walking it. Mitch said that's when the light bulb went on – to start a swim event. And now the Team Carly Rocks Foundation has raised more than $100,000 and counting for the diabetes cause.
U.S. Olympic medal winners Gary Hall, Jr., who also has T1D, and Berks County native Kristy Kowal have swum with Carly during the event at the Emmaus High pool. Carly has also gained friendship and support for her efforts from celebrities with diabetes like rock star Bret Michaels, NBA legend Dominque Wilkins and former Pittsburgh Steeler Kendall Simmons.
Everyone with diabetes needs to monitor their blood sugar closely, particularly when performing any type of endurance activity. "There are a lot of things she has to be very conscientious about more so than other athletes her age as far as carbohydrate intake and preparation going into exercise," explains John Graham, Senior Director of Fitness & Sports Performance at SLUHN.
Carly knows this firsthand. "It's hard managing my blood sugars and keeping it under control," she admits. "I use a CGM [continuous glucose monitor) test my blood sugars about five times a day and adjust my insulation ratios. I use a little needle that pricks my finger and puts blood in a machine, and that tells me what my blood sugar is. If it's too high, I have to give myself some more insulin than usual. And if it's low, I have to eat sugar, something like applesauce, to bring it back up."
Says Emmaus High School swim coach Tim O'Connor: "She embodies everything you want a child to be. She's good. She's active. She gives her all whether she's on the playground, the soccer field or swimming, and she does it all with a big smile."
St Luke's is proud to be the presenting sponsor for the sixth annual Team Carly Rocks Foundation Swim for the Cure. Carly truly exemplifies what it means to be an extraordinary athlete. Carly rocks!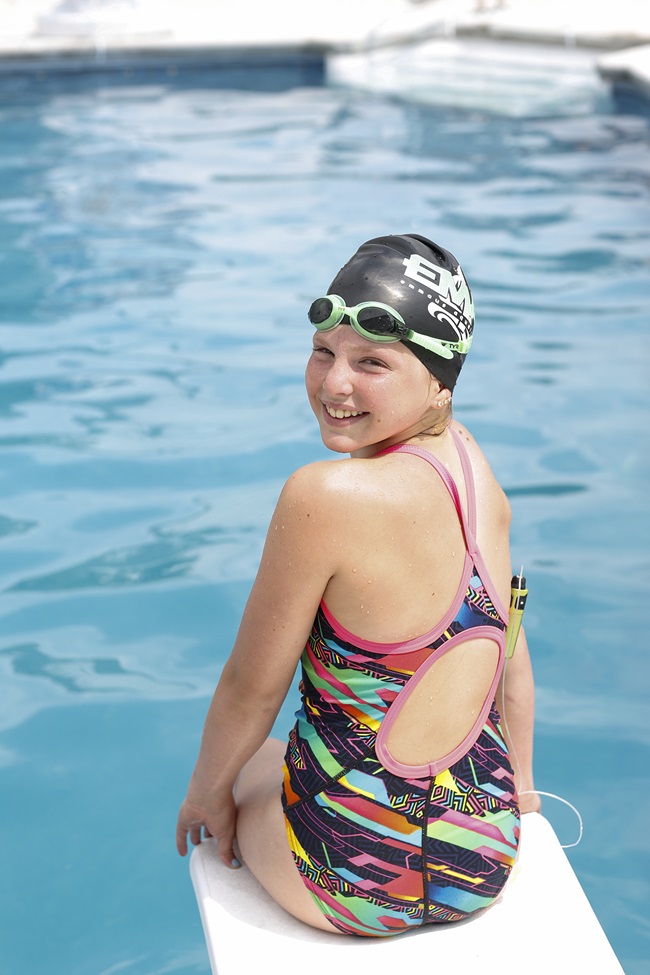 Media Contact:
Sam Kennedy, Corporate Communications Director, 484-526-4134, samuel.kennedy@sluhn.org


About St. Luke's
Founded in 1872, St. Luke's University Health Network (SLUHN) is a non-profit, regional, fully integrated and nationally recognized network providing services at seven hospitals and more than 270 outpatient sites. The network's service area includes Lehigh, Northampton, Carbon, Schuylkill, Bucks, Montgomery, Berks and Monroe counties in Pennsylvania and in Warren County in New Jersey. Dedicated to advancing health education, St. Luke's operates the nation's oldest School of Nursing and 23 graduate medical educational programs and is considered a major teaching hospital, the only one in the region. In partnership with Temple University, St. Luke's created the region's first Medical School. Repeatedly, including 2017, St. Luke's has earned Truven's 100 Top Major Teaching Hospital designation as well as 50 Top Cardiovascular program in addition to other honors for clinical excellence. St. Luke's is a multi-year recipient of the Most Wired award recognizing the breadth of St. Luke's information technology applications such as electronic medical records, telehealth, online scheduling and pricing information. St. Luke's is also recognized as one of the state's lowest cost providers in comparison to major teaching hospitals and other health systems.