News
St. Luke's Receives the 2016 Women's Choice Award® as one of America's Best Hospitals for Obstetrics
February 03, 2016
Among top 15% of hospitals considered the best in which to have your baby in 2016
Bethlehem, PA (2/3/2016)
–
St. Luke's University Health Network's Allentown
and
Bethlehem campuses
have received 2016
Women's Choice Awards®
for being among
America's Best Hospitals for Obstetrics
. This evidence-based designation is the only award that identifies the country's best healthcare institutions based on robust criteria that consider female patient satisfaction, clinical excellence, and what women say they want from a hospital.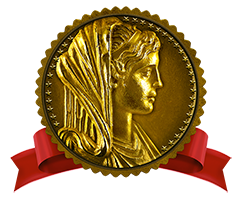 The list of over 400 award winners, including St. Luke's, represents hospitals that offer exceptional obstetric services which ranked above the national average for patient safety, thereby supporting a woman's decision when choosing the best for her maternity needs.
"St. Luke's is proud to be recognized with this award and to be honored once again as the best place to have a baby. So much pride and dedication go into our commitment to help moms through their journey to deliver their most precious gift. Our team's promise is to know and connect with women throughout their pregnancies and to ensure they have the services and support they need afterwards," says
Jared King
, St. Luke's Service Line Administrator for Women's and Children's Services, about earning the America's Best Hospitals for Obstetrics award.
"New moms have many choices when it comes to having their baby, so choosing the best birthing experience is right up there with choosing the best doctor. We've made it easy for moms to vet out the hospitals proven to deliver an outstanding experience," says
Delia Passi
, CEO and Founder of the Women's Choice Award.
The America's Best Hospitals for Obstetrics scoring process is unique in that it is the only national list that is evidence-based and focuses on female patient satisfaction. Awarded hospitals ranked above the national average for patient recommendations, as indicated by the data reported by the U.S. Department of Health and Human Services in Hospital Consumer Assessment of Healthcare Providers and Systems (HCAHPS) surveys. Additional requirements included: having a NICU on-site, low rates of early elective deliveries (between 0-1%) as well as ranking above the national average for patient safety.
For more information on the 2016 America's Best Hospitals for Obstetrics, visit:
http://www.womenschoiceaward.com/awarded/best-hospitals/obstetrics/
ABOUT ST. LUKE'S
St. Luke's University Health Network (SLUHN)
is a non-profit, regional, fully integrated, nationally recognized network providing services at six hospitals and more than 215 sites, primarily in Lehigh, Northampton, Carbon, Schuylkill, Bucks, Montgomery, Berks and Monroe counties in Pennsylvania and in Warren County, New Jersey.
ABOUT THE WOMEN'S CHOICE AWARD®
The Women's Choice Award® sets the standard for helping women make smart choices through education, empowerment, and validation. Awards are determined by evidence-based research and identify the brands, products and services most recommended and trusted by women. Visit
www.WomensChoiceAward.com
to learn more.
---
Media Contact:
Madelyn Martinez
Administrative Marketing Manager
WomenCertified Inc.
954-922-0846
mmartinez@womencertified.com
Mariella B. Miller
Senior Director, Corporate Communications
St. Luke's University Health Network
484-526-4134
Mariella.Miller@sluhn.org
For more information about St. Luke's services or to find a physician, call St. Luke's InfoLink toll-free at 1-866-STLUKES (785-8537) Monday through Friday from 8:30 am to 4:30 pm or email us anytime at
Info.Link@sluhn.org
.