News
MCTI Students Get Up-Close, Tour New St. Luke's Monroe Campus Construction
July 27, 2016
Bartonsville, PA (5/27/2016)
- Monroe County Technical Institute students, together with their teachers, were given an on-site tour of the new St. Luke's Monroe Campus in Bartonsville to learn about future careers in the building trades and gain a unique understanding of hospital construction from experts in the field.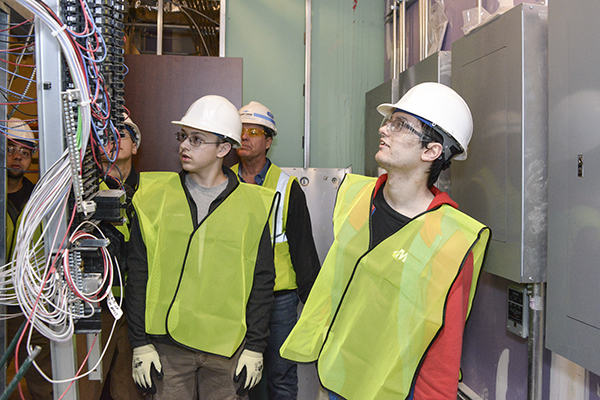 Donning hard hats, work boots and safety glasses, MCTI students in grades 9 through 12, were given a guided tour by construction professionals from Lend Lease, the project management team for the new St. Luke's Monroe Campus. The tour took students from the Ground Floor to the roof to explore facility architecture, construction, building materials and the intricate systems that go into a new hospital to ensure safety, comfort and efficiency.
Students had the opportunity to ask questions about all aspects of the project, from heating and ventilation, plumbing and electrical systems to building construction and masonry. Many local companies have been involved in the St. Luke's Monroe Campus project, employing about 250 workers in the building trades.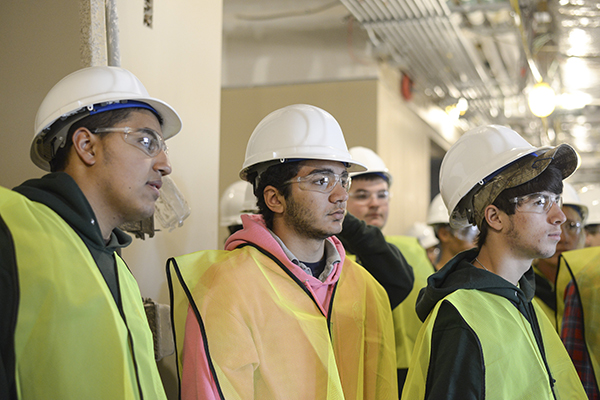 St. Luke's Monroe Campus opens Fall 2016
Located just off Route 611 and close to Route 33 and I-80, St. Luke's Monroe Campus is within a 30-minute drive of most areas in Monroe County. The new campus will feature easy, fast access to a large full-service Emergency Room; patient-centered heath care driven by customer service; and beautifully-appointed private patient rooms with homelike features and beautiful views.