News
Dr. Richard Baker and Angela MacMillan Launch St. Luke's OB/GYN at Eaton Pointe
April 11, 2016
Bethlehem, PA (4/11/2016)
–
St. Luke's University Health Network
is pleased to announce
Richard Baker III, MD
, has returned to St. Luke's University Health Network as the head of St. Luke's OB/GYN at Eaton Pointe.
Angela MacMillan, CRNP
, also joins the practice at 800 Eaton Ave., Suite 202, Bethlehem. The two have been in practice together for eight years.
Richard Baker, MD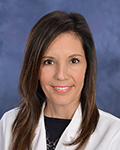 Angela MacMillan, CRNP
Dr. Baker will deliver precious babies at St. Luke's University Hospital in Bethlehem. The two practitioners are important additions to St. Luke's continued expansion as the leading provider of Women's Services in the region.
Dr. Baker fell in love with the field of obstetrics and gynecology because it blends family practice—through which he is proud to say he has developed life-long relationships with patients—with general surgery. Baker has more than three decades of experience in treating patients in the Greater Lehigh Valley and often sees the family relationships he has generated spread to multiple generations within the same family.
"You can't imagine the feeling of handing a new-born baby to a family, especially a first-time family," Dr. Baker said. "It just blows me away still. I have been doing this for 33 years and every time I deliver a baby it's special."
"I am very familiar with St. Luke's. I have been a part of the family in one way or another since the beginning of my career. I have been away for the last 12 years, but I always missed St. Luke's: the collegiality, the quality of the care. I really missed St. Luke's when I left," he said.
Dr. Baker graduated from the University of Scranton and Thomas Jefferson University. He completed his residency at St. Luke's in 1987 and is excited about the opportunity to teach residents. He is certified by the American Board of Obstetrics and Gynecology.
Joining Baker at St. Luke's OB/GYN at Eaton Pointe is Angela MacMillan, CRNP, who has been caring for women locally for the past 22 years. She is most proud of building trusting provider-patient relationships that treat and respect women's physical and emotional issues and needs.
Angela completed her Master of Science in Nursing, Women's Health Nurse Practitioner Program, at the University of Pennsylvania. She is a Sexual Counselor and attended the Sex Therapy Post Graduate Institute, New York, and the Council for Relationships Sex Therapy Program Philadelphia.
For more information or to make an appointment with Dr. Richard Baker or Angela MacMillan, call 484-526-7170.
About St. Luke's
St. Luke's University Health Network (SLUHN)
is a non-profit, regional, fully integrated, nationally recognized network providing services at six hospitals and more than 200 sites, primarily in Lehigh, Northampton, Carbon, Schuylkill, Bucks, Montgomery, Berks and Monroe counties in Pennsylvania and in Warren County, New Jersey.
---
Media Contact:
Mariella B. Miller
Senior Director, Corporate Communications
St. Luke's University Health Network
484-526-4134
Mariella.Miller@sluhn.org
For more information about St. Luke's services or to find a physician, call St. Luke's InfoLink toll-free at
1-866-STLUKES (785-8537) Monday through Friday from 8:30 am to 4:30 pm or email us anytime at
Info.Link@sluhn.org
.