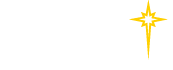 Find a Practice/Location
View All

The PEAK TV

"The PEAK TV" on WFMZ-TV (Channel 69)
"The Peak TV" is a new lifestyle talk show on WFMZ-TV (Channel 69) that stars many of your neighbors and the interesting people, places, and things that make the Lehigh Valley a wonderful place to live and work.
Health care is one of the many topics covered on the show and St. Luke's University Health Network is featured in many of the health care segments.
Tune in Sundays at 6:30 pm on WFMZ-TV and learn what "The Peak TV" is all about!