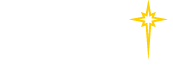 Find a Practice/Location
View All


"There is no power greater than a community discovering what it cares about."
—Margaret Wheatley, "Turning to One Another," 2002

2020 has been the year that no one quite saw coming. It started off quiet and quickly turned life upside down in a matter of weeks. Across the globe, families sheltered in place, businesses closed their doors, and the world waited anxiously for "normal" to return. And all the while, our teams at St. Luke's left their homes day in and day out to take care of those in need. They are heroes, but they were never alone. The Allentown community came together in remarkable, powerful ways. When St. Luke's asked for help, it was the entire city that answered. Countless donations of hand-sewn masks, sanitizer, cleaning supplies, gloves, and other critical personal protective equipment (PPE) came pouring in. Our caregivers enjoyed meals at the end of long shifts and their families were taken care of through support for our Feeding the Frontlines initiative, which supplied restaurant gift cards to frontline workers.

In many neighborhoods, residents hung signs of support, encouraged their family and friends to stay home to keep our care teams safe, wrote letters of thanks and appreciation, and so much more.

In the past, the Honorary Star at the Dinner by Starlight event was a single person who made a significant impact on the Allentown community. But this year, the entire Allentown community discovered what it cared most about: each other. Congratulations and thank you to all those who joined St. Luke's Allentown Campus in the fight against COVID-19. We are stronger, healthier, and better because of you.
Click here for a copy of the sponsorship form.