Bring healing through pet therapy.
Step into the heartwarming world of pet therapy. Adored by all, our pet therapists make a positive impact on patients, visitors, and staff. They can be found in lobbies, waiting areas, and nursing units, inviting everyone to engage with the dogs. So join this rewarding initiative that spreads joy and comfort throughout our hospital network.
Eligibility requirements
Dog certification: Only dogs that have successfully completed a Certified Pet Therapy Dog Program are eligible. Emotional support and service dogs, though valuable, don't qualify for pet therapy within our program.
Documentation: Handlers must provide:

A certificate of completion and ID card from the therapy dog program.
The most up-to-date vaccine history for their dog.

Animal type: Currently, our Pet Therapy Program only accepts dogs. Other animals aren't eligible.
Guidelines
How to become a pet therapist.
Pet therapists are governed by their certifying company, prioritizing the safety and comfort of our patients. Several key protocols include:
Keep dogs clean and groomed before each visit.
Always have dogs leashed and under your control.
Ask for permission before entering a patient's room.
To become a pet therapist, ensure your dog completes a certified Pet Therapy program and then submit our volunteer application package.
Application process
Next, gather references.
Secure two references from individuals outside of your family and friends. To do so, send them the Volunteer Reference Form.
Note: References will be forwarded automatically to the appropriate department.
Then we'll contact you.
Once we've received your completed registration form and two references, we'll reach out to schedule an interview.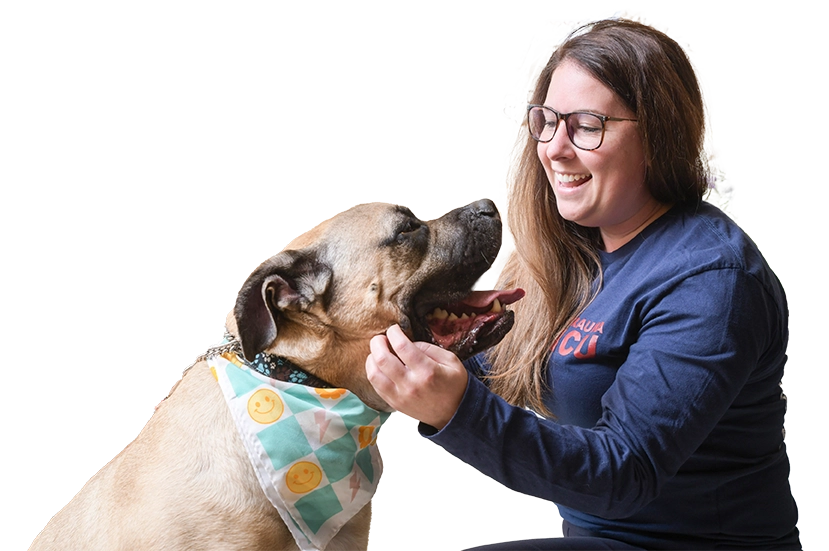 Request pet therapy for a patient.
Know someone in the hospital who might benefit from pet therapy? Ask the nursing staff to request a visit.