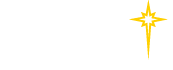 Find a Practice/Location
View All

Video Visits
When you need to find care, let us bring a physician to you.
From your smartphone, tablet or computer, at home or work, now it's never been easier for patients to access St. Luke's Video Visits. Connect within minutes. Get a diagnosis or treatment from a physician. All in one quick session. You can count on the strength of the St. Luke's Network to receive the highest level of care for yourself and your family.
For patients age 12 and older...
Common conditions we treat:
Pinkeye
Poison Ivy
Rash
Respiratory Infection
Sinus Infection
Sore Throat
Sprains and Strains
Urinary Tract Infection
Vomiting
Bronchitis
Bug Bites
Cold
Cough
Diarrhea
Earache
Fever
Flu
Mild to Moderate Headaches
As well as many other conditions.
Learn about video visits.
If you have chest pain, shortness of breath, dizziness, a severe headache, broken bone or other serious problems, please go to the nearest emergency department or call 911.