Gain quality career experience from one of the top regional healthcare networks–and get paid to do it.
Find your passion at St. Luke's. Now you can grow through real-world work, projects, and problem-solving in various disciplines at one of our many campuses. During your paid hospital internship, you'll work with a dedicated team to ensure that your time at St. Luke's aligns with your professional goals. Whether you want a hospital internship for undergrads–or to explore a new area of healthcare–we can provide you with an opportunity that fits your needs. So apply for a paid hospital internship today and start your career in healthcare.
Program highlights
When
June through August
Fall semester
Spring semester
Where
Multiple locations in Pennsylvania and New Jersey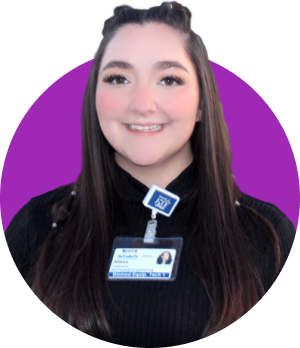 My St. Luke's internship enhanced my skills through educational and hands-on opportunities. The relationships I made during the program helped me achieve my goal of securing a full-time position after the internship was completed.
Alissa FelicianoBiomedical Equipment Technician Intern
Program features
Make $15-$23 per hour
Live locally in short-term, furnished housing
Schedule around summer vacations
Work virtually or in-person
Department opportunities
Finance
Information Technology
Marketing
Materials Management
Hospital Administration
And more!
Apply Now
Message from Human Resources
Looking for an undergrad hospital internship but don't meet every requirement? Apply anyway, we support learning and growth in intern training! We work with students who have a foundation of related skills and a passion for healthcare. All majors are welcome to apply.