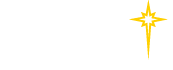 Find a Practice/Location
View All

Primary Care Sports Medicine

What is a primary care sports medicine physician?
Primary care sports medicine physicians have completed specialized training in the understanding of lifelong fitness and wellness promotion and encourage prevention of illness and injury. These physicians help the patient maximize function and minimize disability and time away from sports, work or school. They are leaders of the sports medicine team, which also includes specialty physicians and surgeons, athletic trainers, physical therapists, coaches, other personnel and, of course, the athlete. They have completed specialized training in sports medicine.
St. Luke's Primary Care Sports Medicine specializes in the care of non-surgical musculoskeletal and medical problems of athletes. Care is customized for athletes of all skill levels -- from the weekend warrior to the elite athlete.
Common problems managed at St. Luke's Primary Care Sports Medicine
Acute injuries
Overuse injuries
Concussion management
Return-to-play decisions after illness or injury
Athletes with acute and chronic illnesses
Pre-participation sports examination
St. Luke's Primary Care Sports Medicine also is geared to promoting injury prevention and healthy lifestyles through a network of providers who are trained to care for athletes. The practice is unique in that it provides a full-range of both conventional and complementary therapies used in the management of sports-related injuries It also cares for non-surgical musculoskeletal and/or sports related problems in non-athletes, including additional testing such as gait analysis, bracing/splinting, joint and soft-tissue injections/aspirations, suturing, exercise-induced asthma challenge testing and treatment and neuropsychological testing for concussion management.