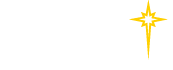 Find a Practice/Location
View All

Return to Work Program

Return to work during COVID-19 with the support of St. Luke's Occupational Medicine
St. Luke's health care professionals offer a suite of services as you resume business to help support your employees and their health.
Suite of Services
RETURN TO WORK EVALUATIONS Our Care Now sites provide comprehensive physical and clinical evaluation of employees.

MEDICAL POLICY CONSULTATION Board Certified Occupational Medicine physicians are available to help you develop medical policy and guidance based on your company's policy needs and current guidance of the Centers for Disease Control and the Pennsylvania Department of Health.

MENTAL HEALTH & WELL-BEING SUPPORT Licensed mental health professionals are available to provide education and well-being support to empower employees and help them recognize and overcome stressors related to work life balance.

FITNESS, DIETARY & HEALTHY LIVING RECOMMENDATIONS St. Luke's exercise physiologists, dieticians and athletic trainers can provide guidance for getting back on track after time off including dietary education and fitness.

COVID-19 DIAGNOSTIC TESTING Care Now providers will complete COVID-19 PCR testing (short nasal swab) for asymptomatic employees as part of pre-employment or return to work screening.

COVID-19 ANTIBODY TESTING Care Now is offering FDA approved COVID-19 antibody blood screenings that indicates if an employee was positive before and does not indicate whether they are currently infected.
Contact 1-866-STLUKES (785-8537) Option 4 | InfoLink@sluhn.org
View St. Luke's Return to Work Program Flyer >>
---
Now more than ever, we're ready for you.
For more details, visit sluhn.org/COVID-19.