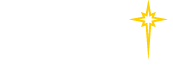 Find a Practice/Location
View All

Other Tests
Other tests for digestive disorders offered by the St. Luke's Digestive Disease and Liver Center include:
Anal manometry to check the pressures and the strength of the anal sphincter muscle.
Defecography to evaluation the function of the rectum by X-ray.
Endoanal ultrasound to detect anal disorders.
Endorectal Ultrasound to examine the rectal wall by ultrasound and evaluate the depth of involvement of a tumor or a lesion in the rectum.
Endoscopic retrograde cholangiopancreatography (ERCP) to evaluate the biliary and pancreatic duct.
Endoscopic ultrasound to evaluate pancreatic diseases, as well as to evaluate, biopsy, and stage cancers.
Endoscopy (EGD or esophagogastroduodenoscopy) to evaluate the esophagus, stomach, and duodenum. View our Frequently Asked Questions for patients.