Anderson Campus
St. Luke's Anderson Campus
1872 St. Luke's Boulevard
Easton, PA 18045
You never know where you'll be when an emergency happens. It's something most people don't even want to think about.
There's a St. Luke's Emergency Room always nearby... always ready for you – close to home or wherever you are when you need us most.
Here's what choosing St. Luke's Anderson Campus means to you:
Easy access Near three major highways – Route 33, Interstate 78 and Route 22.
Emergency room doubled in size Expanded ER providing patient-centered care for more patients.
A better hospital experience A combination of a state-of-the-art facility, technology, equipment and a great team working together with the patient at the center of it all.
By choosing any one of our St. Luke's Emergency Rooms, you can rest-assured that you will always receive the highest level of care for yourself and your loved ones. As a network, we are able to easily share information and expertise between our hospitals and our physician practices to provide you with the best emergency care possible.
Don't wait – let others know St. Luke's is your choice...when it matters most!
---
Highest Level of Care Close to Home
St. Luke's Anderson Campus Emergency Room has board-certified doctors and trained emergency room nurses who are ready to help with serious medical conditions. The staff offers life-saving expertise for those suffering from chest pain, abdominal pain, shortness of breath, lacerations, broken bones, high fever, dizziness and fainting, seizures, poisonings and other life threatening ailments.
Expanded to Meet Your Needs
The constant, growing demand for quality emergency services at St. Luke's Anderson Campus, coupled with high patient satisfaction scores, prompted the first hospital expansion. St. Luke's recently invested $4 million in the 11,000-square foot Emergency Room expansion with the addition of 17 new emergency bays, bringing the total to 32. The Emergency Room now has the capacity for 60,000 patient visits annually. The Emergency Room is adjacent to the Radiology Department to facilitate the immediate imaging needs of emergency patients. Emergency radiology services are available round-the-clock.
Cardiac Emergencies
Patients who require immediate intervention for cardiac emergencies receive care in the Interventional Suite equipped with state-of-the-art technology from GE Healthcare.
Critical Care
For patients who are seriously ill and in need of constant attention, the Intensive Care Unit at St. Luke's Anderson Campus offers round-the-clock medical supervision. The unit is equipped with advanced monitoring equipment and staffed by critical care nurses.
St. Luke's Anderson Campus in Bethlehem Township is a Level II trauma center - Read More.
Stroke Accreditation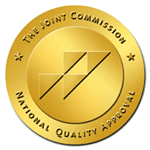 St. Luke's Anderson Hospital has been recognized by The Joint Commission, in conjunction with The American Heart Association/American Stroke Association, with Advanced Certification for Primary Stroke Centers. St. Luke's Anderson Hospital's Primary Stroke Center Certification has demonstrated that their program meets critical elements of performance to achieve long-term success in improving these outcomes.
---
Wondering if you should go directly to the Emergency Room? Call your doctors office? Or should you go to walk-in care or try a video visit? Finding the right care at the right place at the right time is easy! Watch this video to find out more!