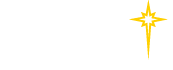 Find a Practice/Location
View All

Vaping

Currently, there is a nationwide outbreak of lung injury associated with vaping, e-cigarette use and use of vaping products.
E-cigarettes work by heating a liquid to produce an aerosol that users inhale into their lungs. This liquid can contain: nicotine, tetrahydrocannabinol (THC) and cannabinoid (CBD) oils, and other substances and additives. THC is the psychoactive mind-altering compound of marijuana that produces the "high."
As of February 18, 2020, a total of 2,807 vaping-related cases of lung injury have been reported to CDC from all 50 states, the District of Columbia, and two U.S. territories (Puerto Rico and U.S. Virgin Islands), with 68 confirmed deaths.
The only common thread among all cases is a history of vaping, using e-cigarettes, or use of vaping products. Most patients report using THC-containing products.
Symptoms include:
Cough, shortness of breath, or chest pain
Nausea, vomiting, or diarrhea
Fatigue, fever, or abdominal pain
If you are a vape user and experience symptoms like those reported in the outbreak, see your doctor or a healthcare provider immediately, or call St. Luke's Pulmonary Nurse at 484-526-3890.
CDC Recommendations
People should not:
Use e-cigarettes, vapes, or vape products with THC
Buy any e-cigarette, vape, or vape product, especially those with THC, off the street
Modify or add substances to e-cigarettes, vapes, or vaping products, including those purchased in stores
If you use e-cigarettes, vapes, or vaping products to quit smoking, do not start smoking cigarettes.
Regardless of the investigation, youth, young adults, and pregnant women should not use e-cigarette, or vaping, products. All tobacco products, including e-cigarettes, carry risks and are not safe.
Common Misconceptions
The following are commonly held misconceptions around vaping:
It's just water vapor!
That's false—the vape "cloud" is actually an aerosol that's filled with heavy metals along with many toxic chemicals, including diacetyl, formaldehyde, and acetone.
My vape says 'nicotine-free', so I only vape the safe stuff.
Since vapes aren't regulated by the FDA, they do not need to be accurately labeled. This means that even some vapes labeled "nicotine-free" still contain nicotine. Plus, even nicotine-free vapes are harmful to health.
All tobacco use, including vaping, is harmful—a safe form or level of vaping does not exist. You should consider refraining from vaping or using any e-cigarettes.
If you are a vape user, talk to your doctor about going smoke-free, or call St. Luke's Community Health & Preventive Medicine at 484-526-2036.