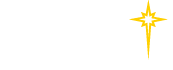 Find a Practice/Location
View All

HIV/STD Testing

Did you know?
1 out of every 7 people don't know their HIV status. Do you know yours?
Many people also don't know they're infected with other sexually transmitted infections (STIs), such as chlamydia and gonorrhea, as they often have no symptoms. However, there are 20 million new infections annually.
Take charge of your health, and get tested!
St. Luke's Easton STD Clinic offers free exams, education, and treatment for:
HIV
Chlamydia
Gonorrhea
Syphilis
Genital Herpes (initial outbreak only)
Genital Warts
Bacterial Vaginosis
Trichomoniasis
Vaginal Yeast Infection
Pubic Lice
We also offer PrEP services! For more information on PrEP, please click here.
---
STD Clinic Hours
Free PrEP Services and STD/HIV Testing
Location: 100 North Third Street, 2nd Floor, Easton, PA 18042
Thursdays, 9 am - 11:30 am and 1 pm - 3 pm
Phone Number: 484-503-8008
Contact us for information on STI testing!