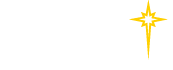 Find a Practice/Location
View All

Health Equity

The H.E.A.R.T.S (Health, Education, and Resources) Clinic is a free health and wellness clinic that operates as a partnership between St. Luke's University Health Network, Temple University's Lewis Katz School of Medicine, the Bethlehem Health Bureau, Bethlehem Area School District, and Lehigh University. The clinic provides health education as well as physicals, immunizations and rapid HIV testing.
The mission of this clinic is to connect uninsured individuals with medical care and the resources needed to promote health. This clinic offers medical student education with a focus on community-based medicine including leadership opportunities at the student-run free clinic.
The H.E.A.R.T.S. Clinic is held at the Broughal Family Center located inside the Broughal Community Middle School. It is open on Saturdays from 9 am – Noon once a month.
The REACH Program
The REACH program brings health education and resources to homeless and near-homeless individuals through shelter-based outreach in Bethlehem, PA to address health disparities while educating students and future physicians about the unique struggles of impoverished populations.
Parish Nursing
The Parish Nursing program is an outreach arm of St. Luke's Sacred Heart operating in churches and soup kitchens in the urban core of Allentown, PA focusing on the realms of mind, body and spirit of homeless and near homeless individuals.