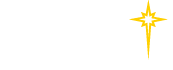 Find a Practice/Location
View All

Paula Fairchild
My Proud Story...
As a DTR (dietetic technician, registered), I strive to make sure our patients are meeting their specific nutritional needs. Sometimes that means making a special trip to the cafeteria or kitchen and delivering it to the patient personally.
A few years ago, I was particularly concerned about a patient who wasn't eating well, so I visited him every day to encourage him to increase his intake and to see if there was anything more I could do to help him. I occasionally run to the cafeteria if there is something I can get for my patients because I believe patients are guests and it is important to make their visit as comfortable as possible. If a patient isn't feeling well, has a poor appetite and needs to increase their intake for healing purposes, eating something is not only a want, but an immediate need! Usually it's a special ice cream, a milk shake or a pudding that isn't on our menu.
On about the fifth day, using a little humor, I told this patient that I had a poster of myself that I was going to put in his room to remind him to eat his pudding. I don't think he believed I had such a thing, so on the next visit, I brought the poster up with a sign that read: "Mr. B., did you eat your pudding today?" He loved the poster and asked if he could keep it for the duration of his stay so his wife could see it. I agreed to keep it in his room at the same time, wondering what the floor staff would think when they see this huge poster in a patient's room!!
Each time I walked in his room, he would look at the poster and chuckle. It was nice to see him smiling as he had been quite sick. On the day he was to be discharged, I went to say good-bye and at the same time, retrieve my poster. To my surprise, Mr. and Mrs. B asked me if they could take the poster home with them. I didn't understand why but what mattered was the fact that maybe he felt special and wanted to take that feeling with him. I often think of Mr. & Mrs. B and wonder how they're doing. I hope he's still smiling somewhere and he still has that poster!
Paula Fairchild, DTR
Dietetic Technician
Hired in 1995