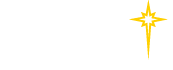 Find a Practice/Location
View All

Why St. Luke's

As the area's first community hospital, St. Luke's has been providing cost-effective and high-quality care to patients, regardless of their ability to pay, for over 145 years. Our focus on clinical research, innovation and knowledge has helped establish St. Luke's as a progressive health system recognized nationally for quality.
Our commitment to knowledge and education is epitomized by our expanding medical school — the region's first and only — residencies, fellowships and other highly competitive programs. Our goal is to develop outstanding health care professionals who will serve our community well into the future.
We take very seriously our role as stewards of health care in the community, never satisfied with our accomplishments, but rather always strive to improve the breadth and quality of care we can provide.
We are proud of the experience, skills and dedication of our employees. St. Luke's employees are our most valuable asset! Individually and together, our employees are dedicated to satisfying the mission of our organization. Explore our career opportunities today to find out how YOU can make a difference! We are St. Luke's Proud. St. Luke's Strong.