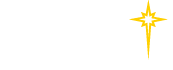 Find a Practice/Location
View All

CARE Assessment

Please note that if you are selected to interview, following submission of an application, you will be asked to complete our Customer CARE Assessment online.
The Customer CARE Assessment is a pre-screening tool to determine if candidates are the best match for the Mission, Vision and Values of our organization. Only those candidates who score well on the assessment will be considered for available positions.
Please visit our FAQ section for additional information.