St. Luke's Cancer Center is proud to offer the Paxman Cold Cap at its Quakertown and Monroe Campuses as an option for individuals with all applicable diagnoses. The innovative cooling cap allows patients undergoing chemotherapy a chance to keep their hair.
The cap is worn before, during, and after the treatment, with best results coming from use 30 minutes before, during the entire session, and 90 minutes after. The coldness of the cap is what allows users to keep their hair during treatments.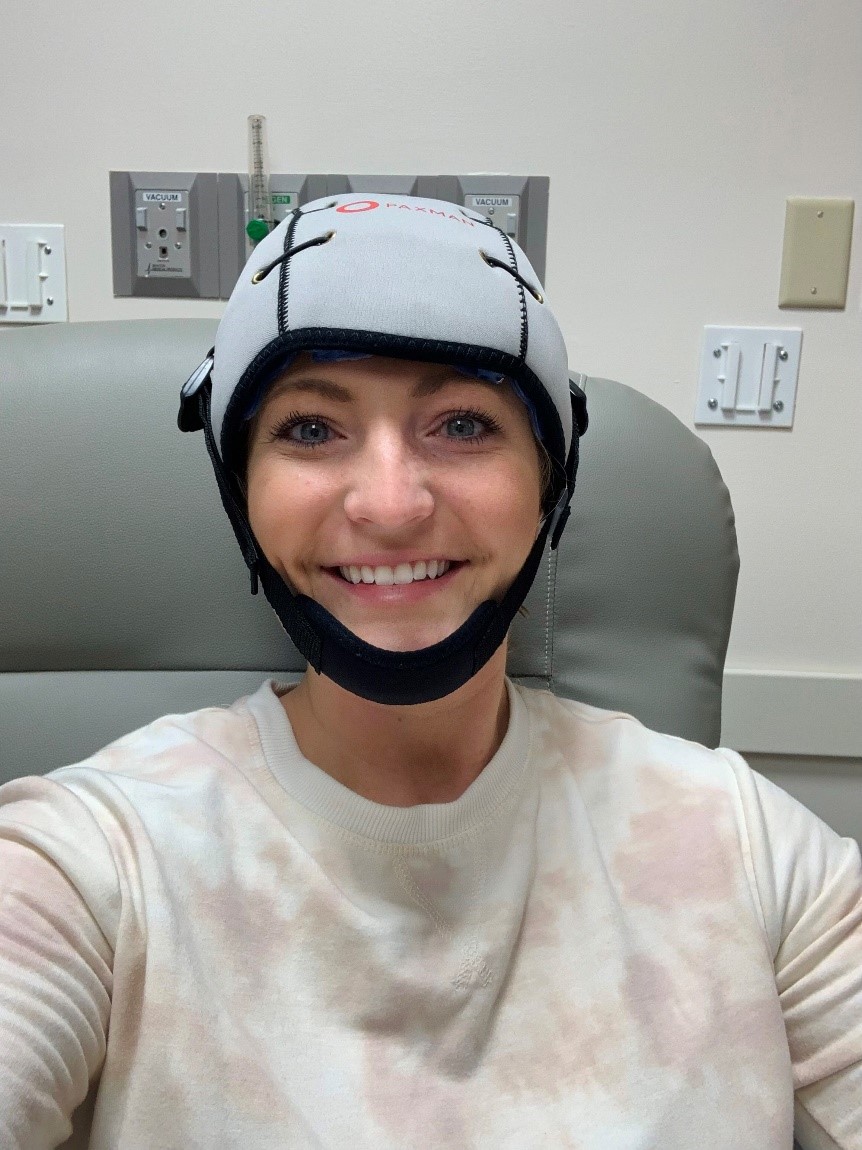 Tiffany Johnson wearing the Paxman Cold Cap during her treatment at St. Luke's Quakertown Campus
The Paxman Cold Cap has helped over 100,000 cancer patients in more than 50 countries worldwide retain their hair during chemotherapy.
If you are interested in using the cold cap, please speak to the team at your physician's office prior to starting treatment for more information. For more information visit paxmanscalpcooling.com.
Read More about Tiffany Johnson's incredible story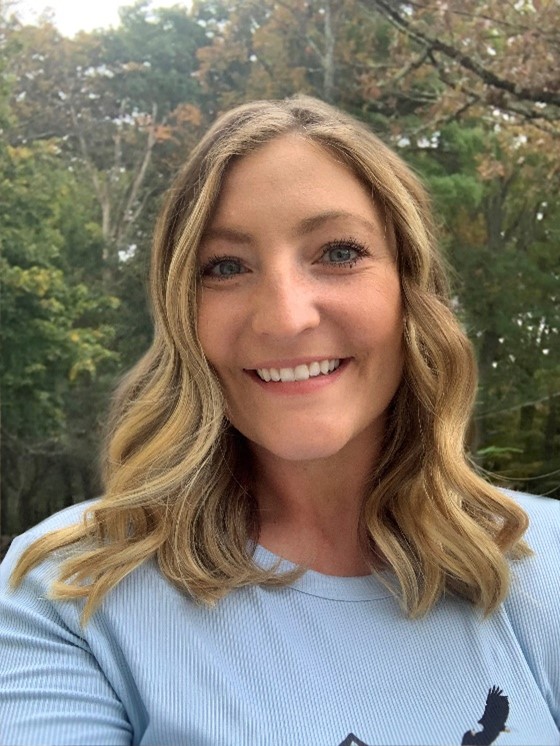 Tiffany Johnson showing off the hair she has been able to keep through her treatments because of Paxman Cold Cap