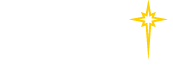 Find a Practice/Location
View All

Hospitals
Fitness & Sports Performance Centers
View All
Outpatient Centers
View All

St. Luke's Center
Administrative Offices
Make an Appointment

Healing begins here. Trust St. Luke's Cancer Center to care for you and your family. It's who we are, it's what we do.
Our cancer-fighting strategies are second to none – from a team of specially-trained clinical experts to life-saving clinical trials and advanced diagnostic technologies – we've got everything you need to beat cancer.
A cancer diagnosis is one of the most stressful situations for anyone. Let us put you at ease with our experienced medical staff who will be able to help you through this time and healing process. Our caring staff is ready to assist you in your time of need.
Whether you are newly diagnosed or looking for a second opinion, request an appointment today.
Why choose St. Luke's?
St. Luke's patients have access to a team of cancer experts who work together to diagnose cancers and provide the most appropriate and effective cancer treatments available today
Convenient, close-to-home locations and highly specialized physicians
State-of-the-art technologies like, Intraoperative Radiation Therapy (IORT)
Frameless Stereotactic Radiosurgery (SRS) and NanoKnife™