News
St. Luke's Doctors Win First-Ever Award from Neurocritical Care Society
August 10, 2021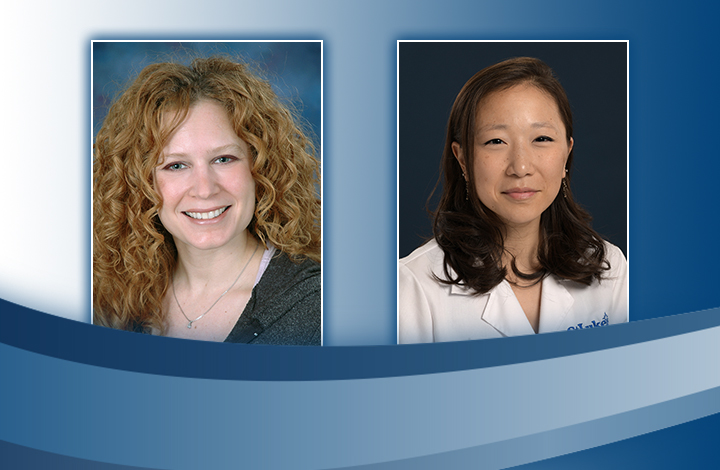 Two St. Luke's physicians have won the inaugural Best Case Report Award from the Neurocritical Care Society (NCS). Jennifer Axelband, DO, and Nora Ko, MD, won for their abstract "Cocaine Use and Toxic Leukoencephalopathy." The award will be presented at the 2021 Neurocritical Care Society 19th Annual Meeting in Chicago on Oct. 27, 2021.
Drs. Axelband and Ko describe in their abstract the unique case of a patient who suffered a brain injury from cocaine use, which is a rare occurrence from this drug. It received the highest score among all Case Report submissions by NCS members eligible for this award, based on three criteria: importance and relevance, originality and innovation, and quality of methods and writing.
An emergency medicine and critical care medicine specialist, Dr. Axelbrand is the director of neurocritical care for St. Luke's University Health Network (SLUHN) and associate medical director of medical critical care education at St. Luke's University Hospital-Bethlehem Campus. Dr Ko is a second-year neurology resident.
"Not only is this extremely competitive, but it is the largest Neurocritical Care meeting in the world," says Jonathan Hosey, MD, Chair of Neurobehavioral Medicine, SLUHN.
"This is also the inaugural award of its kind for the NCCS! Special thanks to Dr. Axelband for her tremendous contributions for our patients but also for her involvement in our premier educational programs."
Comprising physicians, nurses, pharmacists, advanced practice providers, researchers and scientists, the Neurocritical Care Society's mission is to improve outcomes for patients with life-threatening neurological illnesses.