News
New Adolescent Behavioral Health Unit at Easton Campus
May 26, 2021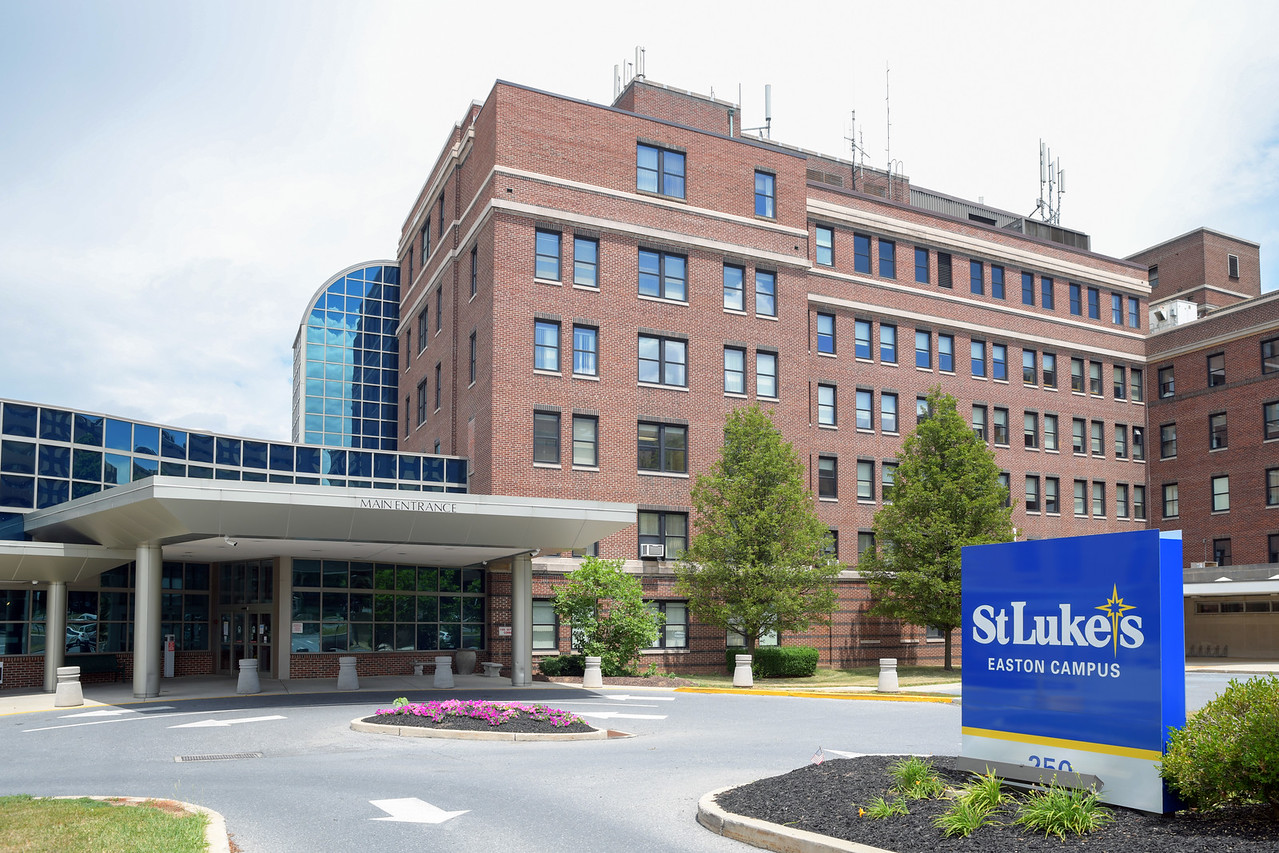 St. Luke's University Health Network (SLUHN) will open an inpatient mental health unit this fall in its St. Luke's Easton Campus to provide expert, emergent and compassionate care to children and adolescents experiencing serious mental, emotional or behavioral symptoms. The 16-bed unit will increase the area's supply of beds for this patient population, ages 12-17 years.
See announcement video: https://vimeo.com/552003318/3688b0c3fd

Some of the conditions that will be treated on the unit include severe depression and anxiety, substance use disorder, juvenile post-traumatic stress disorder, bipolar disorder, suicidal ideation and other acute diagnoses that require crisis management, patient stabilization and/or medication initiation or adjustment. The average patient stay on this unit will range from five to seven days, says Christina Zelko Bennick, Vice President Patient Care, Network Behavioral Health Services.
This facility, which is on the hospital's third floor and is currently being renovated, will comprise all-private patient rooms, decorated with soothing colors and bathed with natural light admitted through vaulted windows.

"This addition of this unit further expands St. Luke's continuum of inpatient behavioral health services, which currently includes facilities for adults and the geriatric population," Zelko says.

Psychiatrists, psychologists, nurses, advanced care practitioners and other certified mental health professionals will staff this unit 24/7. They will conduct individual and group therapies, prescribe medications and teach personal coping skills, like mindfulness and calming self-care, and to prepare patients to return to family, social and academic settings. Referrals to outpatient care will be made upon patient discharge.

"The unit's therapeutic focus will be on safety, comfort and resiliency to enable patients to identify stressors and learn to manage their responses so they can feel more calm and confident in any setting," says Andrew Clark, MD, who will be the medical director of the unit. A seasoned, licensed child and adolescent psychiatrist, Dr. Clark comes to St. Luke's after serving in a leadership capacity for the Carbon-Lehigh Intermediate Unit 21 and was a former medical director at KidsPeace, Orefield. He will join St. Luke's on August 1.

"I'm excited to be joining St Luke's to help develop new programs on this unit and foster a sense of specialization and collaboration," Dr. Clark adds.

The need for inpatient adolescent behavioral health care beds has accelerated over the past year chiefly due to the COVID crisis, says Zelko Bennick. "Social isolation and family unrest are leading causes of this acute destabilization and, in some extreme cases, the need for inpatient treatment," she says. She calls the location of the unit in Easton "a convenient hub of inpatient treatment for the Allentown-Bethlehem-Easton area, as well as for regions outside of the Lehigh Valley. Many people have to travel hours for inpatient child and adolescent mental health services, but this unit will increase access to hospital-based care."
Child and adolescent psychiatrist Howard Levin, MD, says the summer break, boredom, limited social interaction, increased social anxiety, and unstructured learning are often destabilizing issues for some at-risk youths who suffer psychiatric conditions. "The side-effects of COVID have brought an increase in the demand for inpatient beds in an area that already has a shortage of them," he says. "Opening this unit will help improve this critical access issue at a critical time."

According to St. Luke's Easton Campus President Linda Grass, "This new unit is further evidence of the network's commitment to meeting the often-unmet mental health needs of our community, as we heed the cry for help from some of our youngest and most vulnerable citizens."

With the opening of the adolescent behavioral health unit at St. Luke's Easton Campus, the total number of inpatient mental health beds in SLUHN becomes 186: 109 at Sacred Heart; 42 at Lehighton; 19 at Quakertown and 16 at Easton.