News
Upper Bucks Campus Celebrates 1 Year of Providing Outstanding Patient Care
December 14, 2020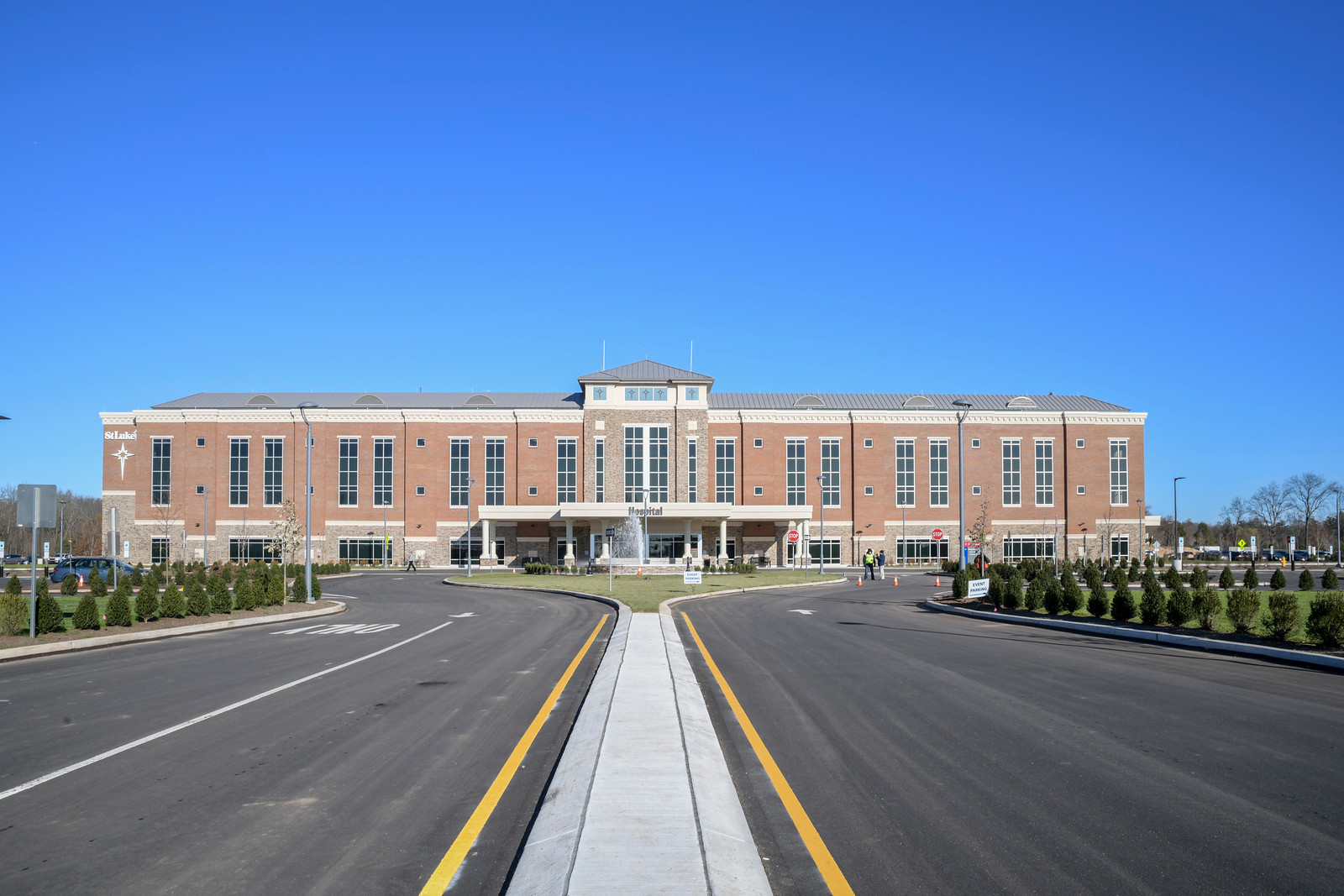 On December 14, St. Luke's Upper Bucks Campus celebrates the one-year anniversary of its opening. With expanded specialty services, advanced technology and family-friendly amenities, the new campus has exceeded expectations. The new campus has already had 17,000 emergency room visits and 2,900 admissions, and providers have treated 4,350 surgical and ambulatory patients and 95,000 outpatients.
Conveniently located in Milford Township at the intersection of Route 663 and Portzer Road, the 80-bed, 131,000 square-foot facility offers spacious private rooms, critical care and surgical services, a large emergency department with sixteen emergency rooms and interventional radiology. Patients also have access to the region's only GE MRI Air Technology Coils. An industry first, the MRI provides a more comfortable scan with better results.
In addition to providing comprehensive care and advanced technology for area residents, the modern hospital is a vital community resource for the ongoing battle against Covid-19. The new campus has all private rooms, allowing St. Luke's to more effectively manage patients with Covid-19 by having them all isolated. St. Luke's regularly communicates with the community, sharing the most up to date information to help keep residents safe and slow the spread of the disease.
Luke's University Health Network (SLUHN) invested $100 million in the Upper Bucks and Quakertown communities for construction of the new campus and enhancements to St. Luke's Quakertown Campus. Fifty new jobs have been created at St. Luke's Upper Bucks Campus and as a result of having access to a new, state-of-the-art facility, further economic development in the region is expected.
"The residents of Upper Bucks and Montgomery counties were ready for access to additional health care services. We will continue to explore additional services based on the needs of the community," say Dennis Pfleiger, President of St. Luke's Upper Bucks and Quakertown Campuses.
The board of directors of the Pennsylvania Trauma Systems Foundation (PTSF) recently extended the St. Luke's Upper Bucks Campus' Adult Level IV Trauma accreditation for four years, the maximum timeframe allowed. As the only Level IV Trauma Center in the area, the specialty trained providers at St. Luke's Upper Bucks provide initial evaluation, stabilization and diagnostic testing for people with severe injuries.
At St. Luke's Quakertown Campus, 1021 Park Avenue, Quakertown, the hospital's inpatient and outpatient behavioral health services have been expanded and physician offices continue to provide services in the medical office building at that site. Other services and programs available at the Quakertown Campus include radiology, mammography, infusion, wound care, pulmonary function testing and cardiac pulmonary rehabilitation, outpatient nutrition services, lab services and a sleep center.
Future phases of development at the Upper Bucks Campus include additional bed capacity and expanded inpatient and outpatient services as well as physician offices. In August of 2020, the campus already opened an additional twenty medical/surgical beds. "This is a 30-acre campus, so we will continue to expand as needed and grow with our community," says Pfleiger.