News
St. Luke's Welcomes Pediatric Pulmonologist Ashish Shah, MD
January 27, 2020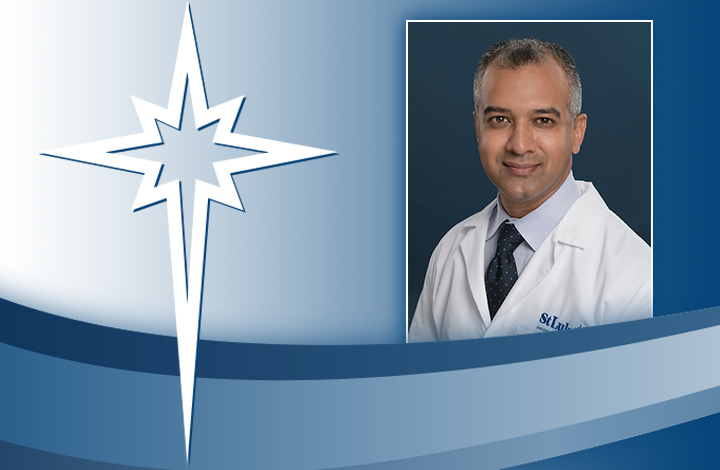 St. Luke's University Health Network is pleased to welcome Ashish Shah, MD to its team of pediatric specialists. St. Luke's Pediatric Pulmonology is one of St. Luke's 12 pediatric specialties including cardiology, neurology, endocrinology, nephrology and dermatology. Dr. Shah works closely with pediatricians, primary care physicians and other specialists providing comprehensive care for children with complex health issues from infancy through adolescence.
Dr. Shah is a board-certified pediatric pulmonologist committed to providing compassionate care to patients with lung complications from premature birth, severe asthma, cystic fibrosis, bronchial pulmonary dysplasia, chronic cough, recurrent pneumonia, recurrent croup and congenital lung diseases.
Many of the conditions Dr. Shah treats are chronic, including asthma. "Although no one really outgrows asthma, with proper management children can become medication-free and enjoy a high quality of life," says Dr. Shah.
After receiving his medical degree from George's University School of Medicine, Dr. Shah completed his residency training and pediatric pulmonology fellowship at New York Medical College. Dr. Shah then practiced academic medicine as an Assistant Professor in the Department of Pediatrics, Division of Pediatric Pulmonology at West Virginia University, Charleston Division School of Medicine. While at West Virginia University, Dr. Shah received the distinguished honor of being awarded "Attending Teacher of the Year."
"I love working with children and engage well with them. I enjoy forming a connection with children of different ages and it's very rewarding to see them achieve their goals as they grow," says Dr. Shah.
Because the lungs are rapidly developing but not yet in a mature state with pediatric patients, exposure to the environment -- including infections, allergens and even cold air -- can have a different impact on children vs. adults. As a result, diseases can manifest and develop differently and therefore require specialized treatment.
"In pediatrics, treatment plans include the child and the parents in decision making, "explains Dr. Shah. "I practice family-centered care with education at its core. Being an educated and well-informed patient or parent results in better condition management and better outcomes."
The addition of Dr. Shah and pediatric pulmonology is part of St. Luke's ongoing commitment to expanding pediatric specialty services. St. Luke's University Health Network is opening an eight-bed Pediatric Intensive Care Unit (PICU) at St. Luke's University Hospital – Bethlehem in early 2020. The PICU will be equipped with the very latest technologies and will be staffed with pediatric critical care intensivists, available 24/7. St. Luke's pediatric intensivists and nurses are specially trained to be sensitive to the needs of children and teenagers who are experiencing critical illnesses or injuries.
Dr. Shah is now accepting patients in Bethlehem and Phillipsburg, New Jersey. To schedule an appointment call 484-503-0235.
St. Luke's Pediatric Pulmonology
2571 Baglyos Circle, Suite B-29
Bethlehem, PA 18020
St. Luke's Pediatric Pulmonology
123B Roseberry Street
Phillipsburg, NJ 08865