News
Meet St. Luke's Neurosurgeon, Evan Marlin, MD
February 10, 2020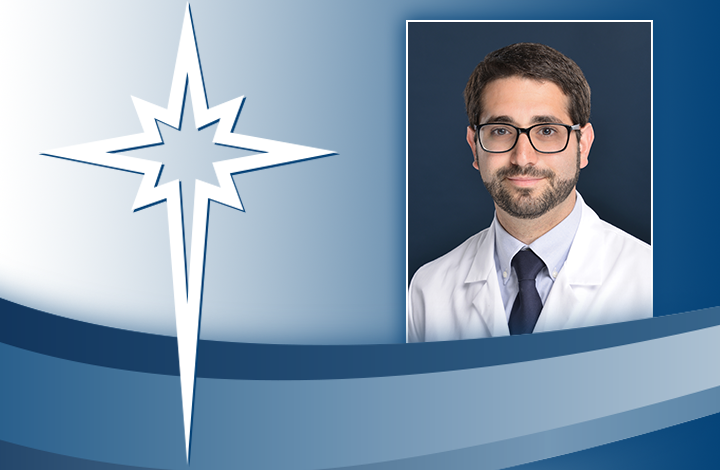 Board-certified neurosurgeon Evan Marlin, MD is a member of St. Luke's exceptional team of neurosurgical doctors who utilize the latest technologies and procedures for the treatment of neurological and neurovascular diseases.
Dr. Marlin is an expert in advanced surgical procedures including endovascular neurosurgery, a subspecialty within neurosurgery that uses catheters and radiology to diagnose and treat various conditions and diseases of the central nervous system. He treats disorders of the blood vessels in the brain and spine, including potentially devastating diseases like strokes, aneurysms and vascular malformations.
"As an open vascular and endovascular neurosurgeon, I often speak with patients frightened by their diagnoses, so I try to educate and navigate them through their treatment options," explains Dr. Marlin. "Sometimes, there is not a single right answer, so I work with my team and other subspecialties to find the right treatment for that individual."
Dr. Marlin completed medical school at New York University School of Medicine and subsequently completed his neurosurgical residency and endovascular neurosurgery fellowship at The Ohio State University. In his spare time, Dr. Marlin keeps busy with his four children.
"I love my job because I have an opportunity to meet people both prior to or during a life-threatening condition and I can help them and their families get through it," says Dr. Marlin. "Whether it's treating an aneurysm before a life-changing rupture or caring for a patient stricken by a cerebral hemorrhage, my goal is to give patients the best opportunity for a healthy and long life."