News
St. Luke's Orthopedic Immediate Care: Help Patients Return to Activities As Quickly As Possible
February 01, 2019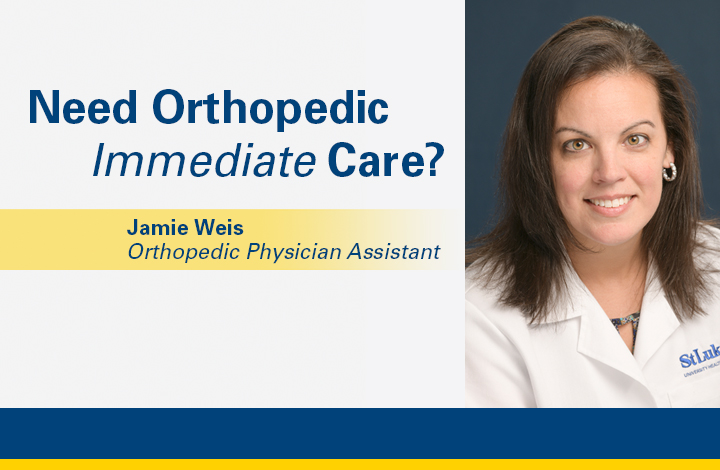 Jamie Weis, orthopedic and sports medicine physician assistant is an integral part of the St. Luke's orthopedic team. She is often the first person to evaluate and treat new patients and recommend next steps. With extended weekday and Saturday hours, Jamie and her team make sure patients with an immediate orthopedic care need have their issue addressed same day or next day. Jamie often starts the process with imaging and casting if needed, followed by timely appointments with physical therapy or an orthopedic doctor.
"This program is especially beneficial for in-season athletes, and those who have urgent orthopedic needs, like fractures, sprains and other injuries or conditions, that need to be addressed right away," explains Jamie.
Jamie has always liked the diagnostic side of medicine, so being part of the Orthopedic Immediate Care team allows her to assess the situation, order the necessary tests and begin treatment of the injury right away to get the best possible outcome.
"While there is inherent risk in everything, it is important to be physically active and to participate in and enjoy an active life," says Jamie. "If an injury does occur, our team at St. Luke's Orthopedic Immediate Care will do everything to facilitate healing and help patients to return to their activities as quickly as possible."