News
Meet Zobida Aligour, MD
December 09, 2019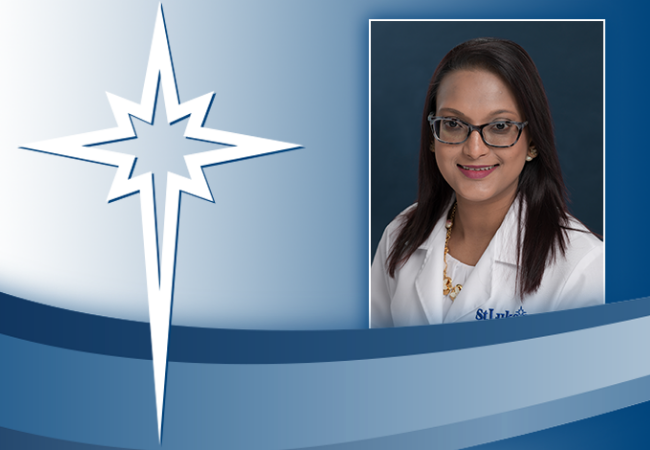 Zobida Aligour, MD, grew up with her large extended family on the island of Trinidad. Caring for others was ingrained in Dr. Aligour at a young age. As far back as she can remember, she and her siblings, along with her parents and grandparents, often delivered food and supplies to others in need. Dr. Aligour also suffered terribly with asthma as a child. As a result, she spent much of her childhood managing her condition and had many hospital visits. "I met a lot of kids with other chronic diseases and spent a lot of time with doctors who took care of me, " recalls Dr. Aligour. Getting to her local hospital was not easy. She once suffered an acute attack during the 30-minute drive and her father had to perform CPR. "I was seven years old and my dad saved my life," she recalls. Dr. Aligour had many challenges accessing healthcare as a child but also remembers meeting many remarkable, resilient children. She credits her humble background and childhood illness for choosing to become a doctor.
Today, Dr. Aligour sees children from infancy through adolescence at A.B.W. St. Luke's Pediatrics. She considers herself a gatekeeper, monitoring and managing her patients' health. Infants and small children cannot describe their symptoms and adolescents aren't always comfortable opening up in front of their parents. Says Dr. Aligour, "It is imperative for me to build a rapport with the patient and the parent or caretaker and it's my duty to dig and ask questions."
In addition to well visits and screenings, Dr. Aligour regularly sees children suffering from common colds, allergic reactions and asthma attacks. Having access to pediatric specialists and emergency departments allows for continuity of care within the St. Luke's network. According to Dr. Aligour, "That connectivity is so valuable. It makes life so much easier for families and it allows me to easily monitor their care." Says Dr. Aligour, "I believe children of today are the leaders of tomorrow." With that in mind, her goal is to keep her young patients healthy, provide them with solid healthcare foundations and send them off to their adult doctors.
Dr. Aligour sees patients at A.B.W. St. Luke's Pediatrics in Bethlehem, Wind Gap and Bath.