News
Meet Nataliya Ternopolska, MD, Fellowship-trained Multiple Sclerosis Specialist
November 11, 2019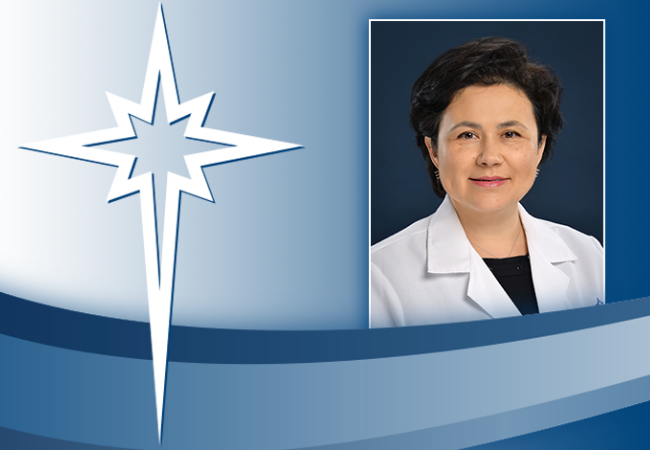 Dr. Ternopolska is a neurologist whose passion is the diagnosis and treatment of patients with MS.
"My goal is to help each patient understand their diagnosis, prognosis and the possibilities of living with their condition."
She considers both the MS patient and their referring primary care physician as her partners in helping patients enjoy the best quality of life possible. "We are all in this for the same purpose, for the benefit of someone suffering from an often-debilitating, chronic disorder without a known cause or cure."
"A great deal of progress has been made in the treatment of patients with MS, and a great deal more needs to be achieved," Dr. Ternopolska adds. "I try to offer my patients hope while encouraging them to do all they can to help themselves."
Dr. Ternopolska earned her medical degree from Vinnitsa Medical University, Ukraine, then completed her residency at Albert Einstein Medical Center, followed by a fellowship in neurology/MS at New York-Presbyterian/Weill Cornell Medical College.
In her leisure time, she enjoys visiting Longwood Gardens and water parks with her husband and their two children.