News
Meet Meredith Harrison, MD, Thoracic Surgeon
December 05, 2019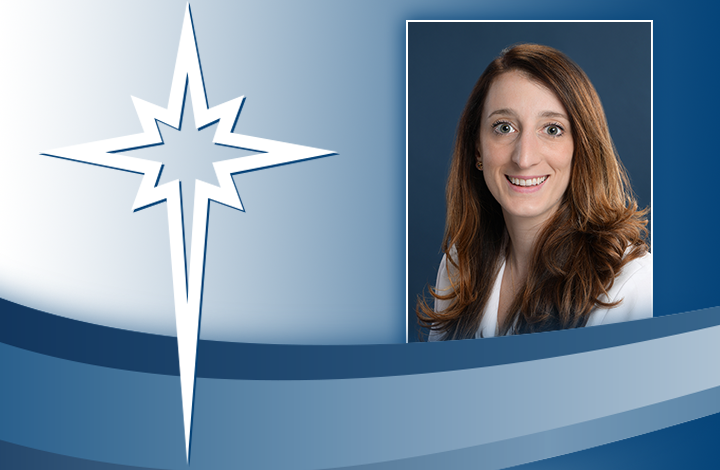 Dr. Harrison specializes in minimally invasive thoracic surgery, both thoracoscopic and robotic, focusing specifically on diseases of the lung, chest and digestive system. She has a special interest in treating cancers of the lungs and esophagus. Additionally, she performs surgical and endoscopic procedures in patients with swallowing disorders involving the esophagus and the stomach.
Dr. Harrison believes that every patient deserves to have every question that they have answered, no matter how much time this takes.
"If I were navigating a new cancer diagnosis for myself or a family member, I would hope that a physician would give me this kind of time," she says. "My favorite thing about being a doctor is the relationships that I form with my patients and the fact that I have the chance to tell someone that I have surgically cured them of cancer. It's an amazing feeling to give someone that kind of news!"
After earning her medical degree from Drexel University College of Medicine, Dr. Harrison completed a residency at Thomas Jefferson University Hospital followed by a fellowship at the University of Virginia Medical Center. She is board certified in general surgery and in thoracic surgery. She is an active member of Women in Thoracic Surgery and Society of Thoracic Surgeons.
A clinical assistant professor of thoracic surgery at St. Luke's/Temple University, she enjoys training surgical residents. "While I see myself as a surgeon first, there are many times I am an educator first," she explains. "Training the next generation of surgeons is essential to the continued success in our field."
Dr. Harrison enjoys doing research, looking specifically at the clinical outcomes associated with surgeries. "I think that it is important to always be conscious of how your patients are doing and continue to work to improve this every day," she says.
Outside of the hospital, she is an avid runner and loves to travel. The best part of her life, she notes, is being with her husband, Andrew Brown, who is also a surgeon. "We try to see a new part of the world as often as possible. We also have a baby boy on the way and are very excited to welcome him into our lives and introduce him to the world."
Dr. Harrison is a Philadelphia native who is filled with hometown pride.