News
Meet Giuseppe Guglielmello, DO, Pulmonologist-Critical Care Specialist and Sleep Specialist
November 01, 2019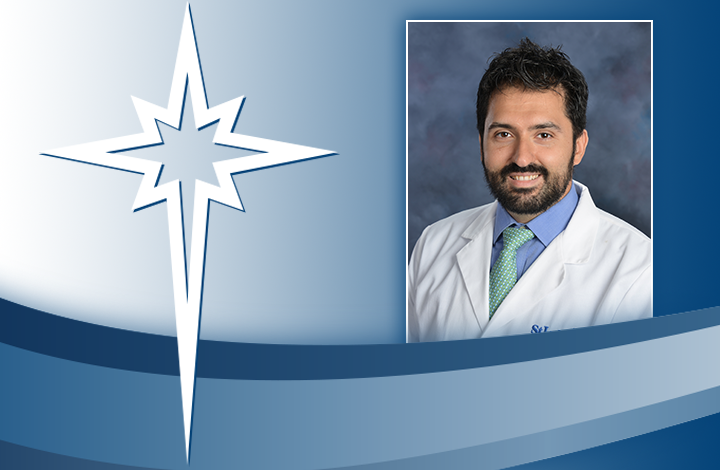 Dr. Guglielmello, a native of the Philadelphia area, discovered his passion for sleep medicine during a clinical rotation in his pulmonary medicine-critical care fellowship. That's when he learned "how much is involved with sleep and how extensively sleep apnea can affect someone medically," he says.
"Getting a good night's sleep is our body's way of recharging, much like your cell phone needs to be recharged regularly. It is our lifeline to good health."
Dr. Guglielmello graduated from medical school at the Philadelphia College of Osteopathic Medicine, then served an internal medicine residency at Aria Health. He completed fellowships in pulmonary medicine, critical care and sleep medicine at Temple University. In 2016, he joined St. Luke's and is a fellow of the American College of Osteopathic Internists.
When not working, he enjoys spending time with his wife, Chris, a psychiatrist at St. Luke's, and his sons, ages 5 and 2. He is an avid fan of Philadelphia sports teams.