News
New Physician Specialists Join St. Luke's Pediatric Gastroenterology
July 09, 2018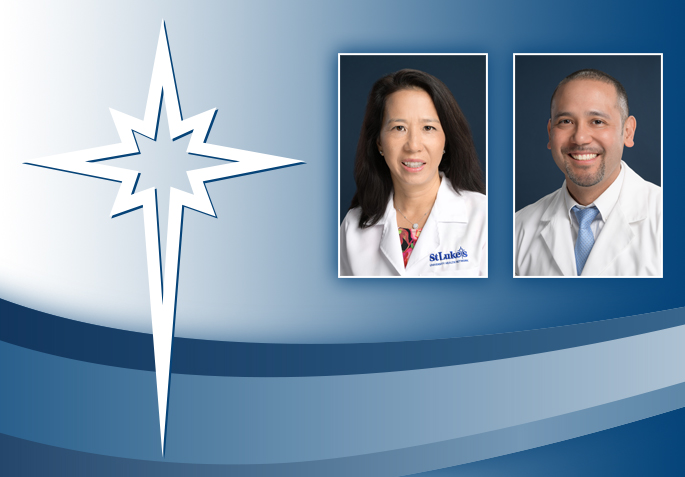 David A. Blanco, MD, and Kathy D. Chen, MD, Among Philadelphia's Top Docs
St. Luke's Pediatric Gastroenterology, which specializes in the evaluation and treatment of stomach, digestive and nutritional disorders in children, is pleased to announce the addition of pediatric gastroenterologists David A. Blanco, MD, and Kathy D. Chen, MD.
They join pediatric gastroenterologist Leo Heitlinger, MD, and nurse practitioners Laura Brennecke, CPNP, and Susan Holecz, CPNP, expanding patient access to the practice's highly sought-after expertise.
Working with the patient's pediatrician or family physician, pediatric gastroenterologists treat infants, children and teens for conditions such as:
Feeding disorders and Failure to Thrive

Food allergies

Inflammatory bowel disease (IBD), including Crohn's disease and ulcerative colitis

Bowel issues/functional disorders (constipation, voiding problems and chronic diarrhea)

Liver and pancreas disorders

Growth and nutrition issues

Vomiting and gastroesophageal reflux

Celiac disease
Drs. Blanco and Chen completed fellowships in pediatric gastroenterology at the Weill Medical College of Cornell University in New York. Both Dr. Blanco and Dr. Chen previously worked at St. Christopher's Hospital for Children in Philadelphia and were named to Philadelphia Magazine's Top Doctors 2018 this spring. For more information or to schedule an appointment, call 484-526-7575 or visit sluhn.org/PedsGI.