News
Kids and Summer Are Like Macaroni and Cheese
August 28, 2017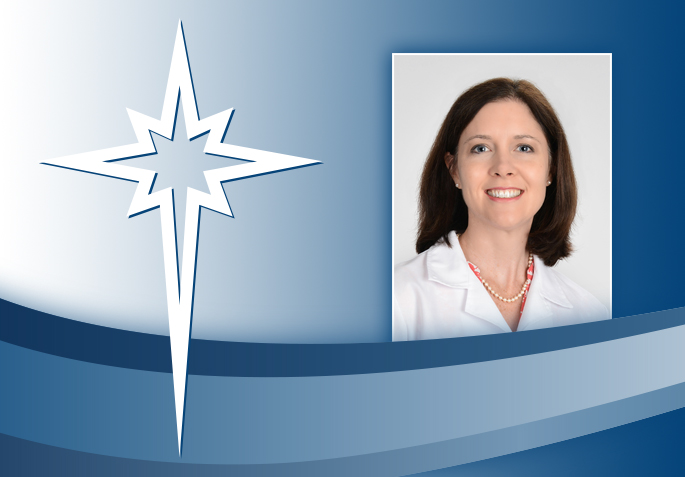 Kids and summer go together like macaroni and cheese. And the summer's not over yet.
As usual, it seems there's no in-between where the weather is concerned. It's either rainy and cool or the temperature skyrockets with a blistering sun. But if parents take some necessary precautions and arm themselves with heat and hydration facts, the kids can play outside AND stay healthy and safe.
How Does Heat Affect the Body?
Heat-related health issues happen when the body's natural cooling system is out of whack, sending its internal temperature through the roof; this can happen very quickly when it's hot. The atmospheric temperature is definitely a number to pay attention to, but when it comes to the body's ability to regulate its cooling system, the heat index is the equation you want to check. Heat index takes into account both heat and humidity and the risk of heat-related illness significantly increases when the heat index is above 90 degrees. That heat index number is even higher when standing or playing in full sun.
Signs of a Problem
Infants up to 4 years of age are at the greatest risk for heat-related illness, but all kids and teens can succumb to sickness and sadly, death due to the heat. It's a big concern for parents of older kids and teens who do sports camps or team practices in the hot sun sometimes all day long.
The heat can also be an issue in terms of car safety. Thirty-seven children last year alone died after they were accidently left in a hot car. On a 90 degree day, the inside of a car can become like an oven, heating up to about 125 degrees in as few as 20 minutes, which can be fatal to babies and toddlers.
Here are some of the ways heat can make your kids sick:
● Heat Cramps
○ Pain or spasms in muscles
○ Usually during strenuous exercise in the heat - characterized by heavy sweating
○ First Aid: stop the exercise until cramps subside, drink water
● Heat Rash
○ Red clusters of bumps on skin, neck, chest, creases of elbows or groin
○ First Aid: get out of sun, stay in a cool place, keep the rash dry, can use baby powder to help do that
● Heat Exhaustion
○ Clammy, cold or pale skin
○ Weak pulse
○ Headache, dizziness, light-headedness
○ Heavy sweating
○ Fatigue
○ First Aid: cool body temp with wet/cool cloths, drink water, if it doesn't help within 15 minutes, call the doctor
● Heat Stroke
○ 103 temp or higher, rapid pulse
○ Dizzy, headache, confusion
○ Hot skin that's red and dry
○ Passing out
○ First Aid: try to cool body temp with wet/cool cloths, but do not give the person anything to drink
What the Experts Say
"It's important to note that both heat exhaustion and heat stroke can occur when kids are playing outside in the hot weather, but the root cause is usually dehydration, so water is key to staying healthy in the heat" says Elizabeth Gibson, MD of St. Luke's Coopersburg Pediatrics. "And heat exhaustion can easily progress into heat stroke, which can be fatal."
Dr. Gibson also cautions parents to watch out for (or tell your older kids to look for) dark urine output, which is a sign of dehydration; urine should be a very light, yellow color. And make sure you teach your kids that once you feel thirsty, you're already dehydrated, so the key is to take preventative measures.
Other Tips for Keeping Cool
Swimming and water games, sprinklers, swim lessons - all good ideas for those super warm days. Just make sure to load up on the sunscreen! (Andrea, here we can link to the sunscreen article I wrote.)
Never ever leave a child in a hot car - the interior temperature of a car on a hot day can exceed 125 degrees.
Try to schedule outdoor activities and play during the morning or evening hours and save the TV, iPad or nap time for the afternoon.
Wear light, looks-fitting clothing.
For those parents with kids or teens playing outdoor sports in the heat when they aren't under your supervision, make sure they know the importance of hydrating BEFORE they even go outside. They should be drinking about 20 ounces of water (sport drinks okay too) a couple hours before their events, games or practices and then maintain that level of hydration while outside.
And if it's REALLY hot, like when the heat index reaches 90 degrees or more, maybe it's ok to let them have TV time a little longer.
Teach kids to drink water, stop what they're doing and communicate to you or their coaches if they feel overheated. Encourage them to listen to their bodies in order to prevent their overheating from turning into something worse.
Media Contact
Sam Kennedy, Corporate Communications Director, 484-526-4134, samuel.kennedy@sluhn.org
About St. Luke's
Founded in 1872, St. Luke's University Health Network (SLUHN) is a non-profit, regional, fully integrated and nationally recognized network providing services at seven hospitals and more than 270 outpatient sites. The network's service area includes Lehigh, Northampton, Carbon, Schuylkill, Bucks, Montgomery, Berks and Monroe counties in Pennsylvania and in Warren County in New Jersey. Dedicated to advancing health education, St. Luke's operates the nation's oldest School of Nursing and 22 graduate medical educational programs and is considered a major teaching hospital, the only one in the region. In partnership with Temple University, St. Luke's created the region's first Medical School. Repeatedly, including 2017, St. Luke's has earned Truven's 100 Top Major Teaching Hospital designation as well as 50 Top Cardiovascular program in addition to other honors for clinical excellence. St. Luke's is a multi-year recipient of the Most Wired award recognizing the breadth of St. Luke's information technology applications such as electronic medical records, telehealth, online scheduling and pricing information. St. Luke's is also recognized as one of the state's lowest cost providers in comparison to major teaching hospitals and other health systems.