News
5 Things to Know About Children and Lead
May 30, 2017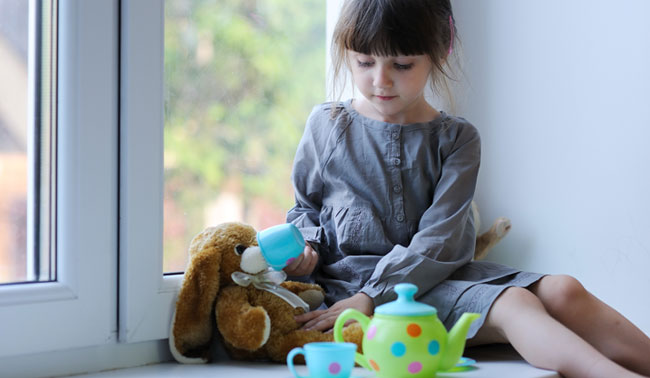 5 Things to Know About Children and Lead
Talk with your doctor about your concerns, testing and prevention. To find a doctor, call 1-866-STLUKES or Click Here.
Identify and clean up lead in your home. Paint made before 1978 may contain lead and when it cracks and peels, it makes lead dust. Use wet paper towels to clean up the dust. Clean around windows and play areas.
Feed them healthy foods such as milk, yogurt, cheese, green leafy vegetables, red meat, beans, peanut butter, cereal, oranges and green and red peppers that may help keep lead out of the body.
Children under 6 years old are at risk because they are growing so rapidly and tend to put their hands and other objects in their mouths.
Regularly wash children's hands and toys and wet mop floors and windows. Provide a sandbox for outside play to discourage playing in bare soil. Source: Center for Disease Control. To learn more, here are five websites that give more information on lead:
About St. Luke's
Founded in 1872, St. Luke's University Health Network (SLUHN) is a non-profit, regional, fully integrated and nationally recognized network providing services at seven hospitals and more than 270 outpatient sites. The network's service area includes Lehigh, Northampton, Carbon, Schuylkill, Bucks, Montgomery, Berks and Monroe counties in Pennsylvania and in Warren County in New Jersey. Dedicated to advancing health education, St. Luke's operates the nation's oldest School of Nursing and 22 graduate medical educational programs and is considered a major teaching hospital, the only one in the region. In partnership with Temple University, St. Luke's created the region's first Medical School. Repeatedly, including 2016, St. Luke's has earned Truven's 100 Top Major Teaching Hospital designation as well as 50 Top Cardiovascular program in addition to other honors for clinical excellence. St. Luke's is a multi-year recipient of the Most Wired award recognizing the breadth of St. Luke's information technology applications such as electronic medical records, telehealth, online scheduling and pricing information. St. Luke's is also recognized as one of the state's lowest cost providers in comparison to major teaching hospitals and other health systems.