News
Littner Memorial Lecture Series for Bereavement Presents Shared Conversations About End of Life
April 14, 2016
Bethlehem, PA (4/14/2016)
– Author and journalist Katy Butler will present "
The Dream Of A Common Language: Shared Conversations About End Of Life
," at 7:30 pm April 20, at Central Moravian Church in Bethlehem.
The lecture is sponsored by the Dr. and Mrs. Max Littner Memorial Lecture Series for Bereavement and
St. Luke's University Health Network
.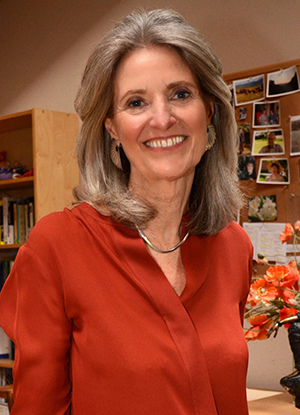 Katy Butler
When doctors refused to disable the pacemaker that enabled her 84-year-old father's heart to outlive his debilitating stroke and dementia, journalist Katy Butler embarked on a quest to understand why modern medicine was depriving him of a humane and timely death. When is it time to stop intervening and let nature take its course? When is it time to say to a doctor, "Let my loved one go?"
Katy Butler presents a powerful, articulate, and compassionate voice for why starting and having conversations about death is essential for assuring dignity and acceptance at life's most decisive point.
"We are delighted to welcome Katy to be our 6th speaker in this Lecture Series. In addition to winning numerous prestigious awards for her work, this past February, the national organization, The Conversation Project, named her book, "
Knocking on Heaven's Door: The Path to a Better Way of Death
," #2 on their 'Top 10 Must Reads' list for end-of-life wishes and medicine. She will speak about these relevant topics, so important for those who want to maintain autonomy at the end of their lives, which honestly, can be upon us in the blink of an eye. Her talk is also important for people who are responsible for giving care to others, so that respect and dignity stay central to relationships and decision-making as people's lives come to a close. We're looking forward to an informative, insightful and thought-provoking lecture about some of the biggest issues we will all face," Grief Counselor,
Wendy Littner Thomson
, M.Ed., LPC, RYT, said.
Cost:
$10 per person.
For more information or to purchase tickets:
1-866-STLUKES (785-8537) or visit
St. Luke's website
. Tickets are also available for purchase at Cancer Support Community, 944 Marcon Blvd, Suite 110, Allentown, PA 18109, and the Moravian Book Shop, 428 Main Street, Bethlehem, PA 18018. Butler's book is available for purchase at Moravian Book Shop (receive a 20% discount if purchased in advance of lecture, in-store purchase only). Books will be available at Central Moravian Church the evening of the lecture.
About Katy Butler
Katy Butler (born 1949) is an American journalist, essayist and author of
Knocking on Heaven's Door: The Path to a Better Way of Death
, (Scribner, 2013). A memoir of caregiving in her parents' last years and a critical history of the medical device industry, it argues that modern medicine's focus on prolonging life often creates more suffering than it prevents. The New York Times called it a "thoroughly researched and compelling mix of personal narrative and hard-nosed reporting" and named it one of their 100 Notable Books of 2013. The book also received a Books for a Better Life Award in 2014 and was a finalist for the Dayton Literary Peace Prize. She speaks at hospitals, medical schools and other locations about improving end-of-life medicine and the doctor-patient relationship.
About St. Luke's
St. Luke's University Health Network (SLUHN)
is a non-profit, regional, fully integrated, nationally recognized network providing services at six hospitals and more than 200 sites, primarily in Lehigh, Northampton, Carbon, Schuylkill, Bucks, Montgomery, Berks and Monroe counties in Pennsylvania and in Warren County, New Jersey.
---
Media Contact:
Mariella B. Miller
Senior Director, Corporate Communications
St. Luke's University Health Network
484-526-4134
Mariella.Miller@sluhn.org
For more information about St. Luke's services or to find a physician, call St. Luke's InfoLink toll-free at
1-866-STLUKES (785-8537) Monday through Friday from 8:30 am to 4:30 pm or email us anytime at
Info.Link@sluhn.org
.