News
St. Luke's University Health Network Combines Treatment With Outreach to Address Young Athletes' Concussions
January 14, 2014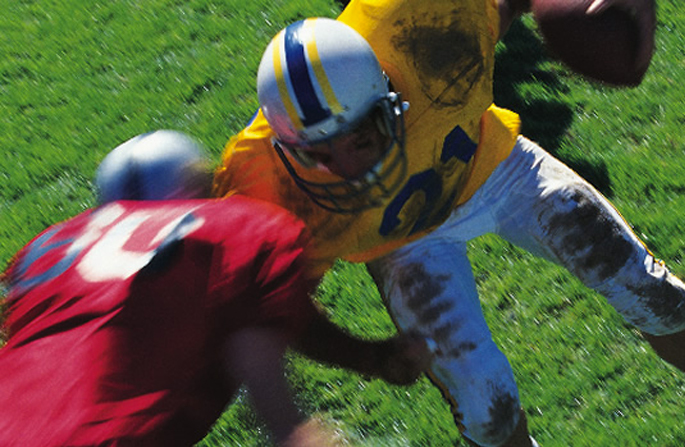 Judging from the packed stadiums and cheering fans, the National Football League (NFL) is alive and well. A cloud, however, hangs over the festivities, in the form of potentially concussion-related issues such as depression, dementia, Alzheimer's disease, Parkinson's disease, chronic traumatic encephalopathy and even suicide. Repeated blows to the head and the long-term risks of subsequent concussions professional athletes suffer have dominated the headlines, and as a result, concern has increased over the well being of younger athletes as well.
Physicians trained in concussion management know young athletes are especially vulnerable, particularly if they suffer multiple concussions. Therefore, specialists at St. Luke's University Health Network have developed a multipronged strategy that includes not only treatment, but also outreach to schools, youth leagues and other members of the communities they serve. They aim to raise awareness of the dangers of concussions and the services available through the concussion management program.
Before athletic seasons begin, the physicians endeavor to have young athletes undergo baseline ImPACT (Immediate Post-Concussion Assessment and Cognitive Testing) examinations either at St. Luke's University Health Network or, if available, at their schools.
ImPACT, the same test used to assess athletes in the NFL and the National Hockey League (NHL), evaluates multiple aspects of neurocognitive functioning, including memory, reaction time and brain processing speed. The test can be readministered after a concussion to determine whether athletes are returning to their previous levels of cognitive function.
Progressing Through Treatment
When athletes are suspected of having concussions, St. Luke's University Health Network's concussion management team evaluates them for typical symptoms such as persistent headaches, visual abnormalities, dizziness and diminished balance. And regardless of whether a patient had a baseline ImPACT exam at the beginning of the season, the exam can be administered after a concussion to gauge the restoration of cognitive functions.
St. Luke's University Health Network also has a vestibular physical therapy team that marshals a range of physical and occupational therapy techniques to improve patients' balance, as well as visual therapy resources to address visual motor capabilities.
Providers say the staple of treatment is physical and cognitive rest, sometimes to the point of reducing a student's academic workload or temporarily withdrawing an athlete from school altogether. Like an injury to a part of the body, an injured brain needs to rest.
John Graham, M.S., HFS, CSCS*D, RSCC*D, FNSCA, Director of Sports and Human Performance at St. Luke's University Health Network, assists the concussion management team in determining whether an athlete is ready to return to play. He puts the patient through a battery of physical tests — activities athletes typically perform in sports related to power, speed and agility — to ensure he or she can handle exertion and shows no lingering effects of the concussion.
Educating Across the Continuum
St. Luke's University Health Network facilitates instruction on the signs and symptoms of concussions in schools and youth leagues throughout the Lehigh Valley. In addition to the health network sponsoring TV spots, its providers talk to coaches, athletic trainers, athletes and parents about preventing concussions and addressing them if they occur. St. Luke's University Health Network also offers specialized performance training that emphasizes strength and conditioning to help athletes' bodies handle impacts.
"Educating coaches is especially important because the coach ultimately determines whether the athlete is ready to go back into the game," says Graham. "It's great if you have an athletic trainer and a sports medicine doctor on the sidelines, but the coach knows the player's level of performance, and if it seems to be off, the coach has a better perspective."
Often the first medical professionals to treat a concussion, primary care physicians also play a crucial role in early diagnosis. To help equip these physicians to identify concussions quickly and shorten the bridge from diagnosis to treatment, St. Luke's University Health Network offers a one-year fellowship that trains primary care physicians in sports medicine, including sideline coverage and concussion management.
"If you are going to be involved in sideline management of contact sports teams, you have to be aware of the proper evaluation and treatment protocols," says William DeLong, M.D., Chief of Orthopedics at St. Luke's University Health Network and a Professor at Temple University School of Medicine. "Here at St. Luke's, we're actively involved in taking care of athletes, and it's very important for us to be forthright and vigilant in the treatment of concussions and players."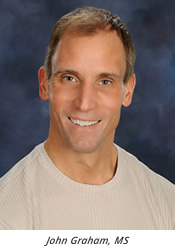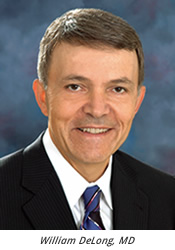 For more information about the concussion management services at St. Luke's University Health Network, visit www.slhn.org.