News
Press Release: St. Luke's Care Now Opens Its Fifth Location In Upper Perkiomen
November 17, 2014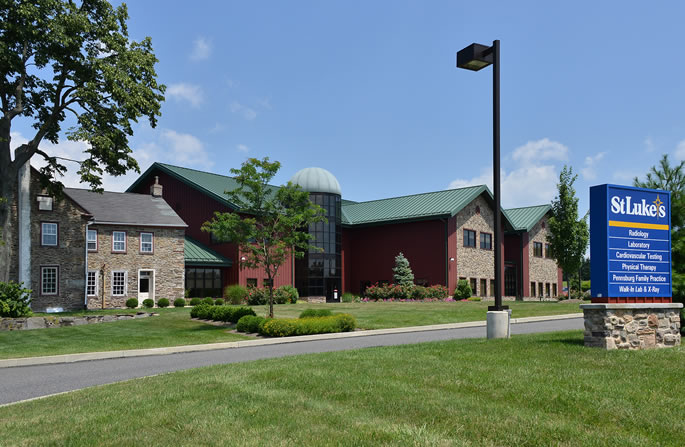 FOR IMMEDIATE RELEASE
November 14, 2014
ST. LUKE'S CARE NOW OPENS ITS FIFTH LOCATION IN UPPER PERKIOMEN
Facility offers walk-in convenience for the immediate care and treatment of minor illnesses and injuries.
People living in Upper Perkiomen and surrounding communities now have easy access to quality St. Luke's walk-in care through the new St. Luke's Care Now – Upper Perkiomen, located in the St. Luke's Upper Perkiomen Outpatient Center on Geryville Pike in Pennsburg. The new St. Luke's Care Now facility opens Monday, November 17. Hours are 12 – 8 pm Monday through Friday and 8 am to 4 pm on Saturday.
For those unexpected ankle (and life) twist and turns, St. Luke's Care Now-Upper Perkiomen can handle immediate medical needs when an individual's family doctor is not available and when an injury or illness is not an acute emergency. No appointment is ever needed. St. Luke's also operates four additional walk-in care center locations in the region – in Allentown, Bethlehem, Jim Thorpe and Wind Gap.
"We're pleased to now provide access to walk-in care in our community," says John Sylvia, President, St. Luke's Quakertown Hospital. "I see St. Luke's Care Now as an extension of the primary care services in the community as it allows patients to access another quality health care choice when they are not able to be seen immediately by their primary care provider."
St. Luke's Care Now medical director Robert Dolansky, DO, further explains, "St. Luke's Care Now locations provide treatment for conditions that require immediate attention, but that are not serious enough to warrant a visit to the Emergency Room. This may include fever and flu-like symptoms, sinus infections, bronchitis, sprains, strains, broken bones, dislocations, cuts, minor burns, animal bites and other minor medical concerns."
"Thankfully, not every medical need requires an Emergency Room visit," says Joe Cunningham, Network Director, Urgent Care Services, St. Luke's University Health Network. "St. Luke's Care Now bridges the gap. Patients can walk right in to a St. Luke's Care Now and be seen by a St. Luke's primary care provider, making it the quick, practical, quality choice. Care is also provided at a lower cost than an emergency room visit. "
While St. Luke's Care Now manages unpredictable minor medical needs, it does not replace an individual's primary care physician or manage chronic health concerns. In addition to walk-in medical care, St. Luke's Care Now locations offer onsite diagnostic testing, including lab and X-ray services, and occupational medicine services to employers.
For complete information on all St. Luke's Care Now locations, services and hours, visit www.stlukescarenow.org