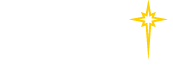 Find a Practice/Location
View All

Pay My Bill

Multiple Bills Notice
Because of a billing statement processing error, some St. Luke's patients are receiving multiple / duplicate patient statements or letters. We have identified the patients affected by this error and are working on a remediation plan; you will not be responsible for repetitious charges. If you have questions about your bills please call 484-526-3150 or 800-218-7359.
We apologize for any inconvenience.
You now have the ability to manage your bills online.
You can view and make payments online from your secure MyBill account. Both phone and mail remain payment options.
To get started, please click on the facility you visited.