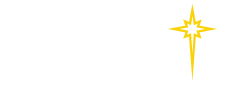 Find a Practice/Location
View All

What resources are there that can help me quit?

There are smoking cessation counselors with in the surgical optimization program and within the St. Luke's Network. If determined that you need additional assistance, you will be referred to the Network's Smoking Cessation Program.
The American Lung Association has a program called "Freedom from Smoking" program, an online program that takes you through modules and provides you with the tools you need to quit.
The American Cancer Society has helpful information and a hotline number on its website on how to quit smoking. Call the American Cancer Society at 1-800-227-2345 or visit cancer.org/healthy/stay-away-from-tobacco/guide-quitting-smoking.html.
Extensive resources from government and professional associations offering quit help can be found at CDC.gov/tobacco.
Support by phone or Internet including "talk to an expert" can be found at smokefree.gov.
The National Tobacco Cessation Collaborative (NTCC) identifies organizations and web sites that provides the latest information on how to quit smoking. One of those programs is called "Become an EX". This web site includes proven methods to teach smokers how to quit and stay smoke free.