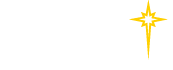 Find a Practice/Location
View All

New Beginnings Tour
Offered at Allentown, Anderson, and Upper Bucks Campuses
The staff of the New Beginnings Family Birth Center encourage you to take a tour of where your baby will be born before that special day arrives. This tour is a facility tour to show you where to park, how to enter the unit and where to locate the amenities at our hospital. This tour is for the expectant mother and one other support person. Siblings must be 9 years old or older to attend this adult tour. For those less than 9 years of age, a Sibling Class is available, and includes a tour.
Ideally, course participation should occur at the time of 20 weeks gestation through your estimated due date. This course should be taken at the campus you plan to deliver.
PLEASE NOTE if you are taking the Ready, Set, Deliver Class (encouraged for all first time parents) an educational tour is included in this very informative class.
New Beginnings Tour Fee: FREE
Available Classes (please click on)