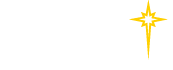 Find a Practice/Location
View All

Infant/Child CPR
The American Heart Association (AHA) Friends & Family Infant/Child CPR will be taught by a certified instructor. Learn how to react in the event of an emergency.
EACH person must register separately to be able to attend this class.. In order for all participants to achieve the proper training, class size is limited.
Please note that this is not a healthcare/professional certification.
Infant CPR Course Fee: FREE
Available classes (please click on link below to schedule a class)