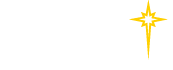 Find a Practice/Location
View All

Car Seat Class
Is your child properly positioned and secured in the car seat? This class should be taken between 18-24 weeks of pregnancy to help you choose the proper car seat for your vehicle.
This instructor led will include:
The car seat class is a virtual class led by an instructor. This class offers information regarding choosing a car seat, proper installation of the car seat, and securing your infant in the car seat.
Registration is required
If you have any questions on class - please call 1866stlukes (785-8537) option #4
FREE Car Seat Class -Virtual