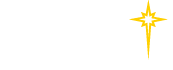 Find a Practice/Location
View All

St. Luke's Gynecologists and Gynecologic Oncologists are here for YOU!

Trust St. Luke's to deliver the compassionate care you deserve, now and for the future.
As a regional leader in gynecology and minimally invasive GYN surgery, our team cares for women with advanced gynecologic conditions including fibroids, endometriosis and chronic pelvic pain. As experts in minimally invasive surgery, patients experience better outcomes, faster recovery times and less pain. Complete the form and select "Gynecology Care" or call 484-426-2670.
If you or a loved one have been recently diagnosed with gynecological cancer, the expert and compassionate team at St. Luke's is here to remind you: You are not alone. At St. Luke's, our cancer experts are ready to care for you with the experience, skill and compassion that you deserve. Complete the form and select "Cancer Care" or call 484-503-HOPE (4673).
Choose St. Luke's for your gynecology and gynecologic oncology care!