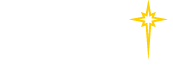 Find a Practice/Location
View All

Luminaria

The annual luminaria lighting ceremony provides friends and families an opportunity each November to honor the memory of those who have passed away but are not forgotten. The luminaria, which consist of a votive candle set in a small paper bag weighted with sand, represent light and hope. Their lighting is part of the National Hospice and Palliative Care Month observations.
The participants, who include children, are mostly friends and relatives of hospice patients. They use crayons and markers to decorate the bags – usually writing messages to, or about, their loved ones.
The event also includes a brief reception, which gives families an opportunity to reconnect with the Hospice staff members who cared for them and their loved ones.
Saturday, November 10
4:30 pm – 6 pm
St. Luke's Center – Main Lobby
1110 St. Luke's Way
Allentown, PA 18109
In honor of Veterans Day, we will be acknowledging those who have served.
4:30 pm – Create your Luminaria bag(s)
5:15 pm – Opening Remarks
5:30 pm – Luminaria Lighting

Light refreshments will be provided following the ceremony.

Suggested Donation of $15
Proceeds benefit Hospice Bereavment Programs.
Bring an unframed photo (8" x 10" or smaller) of your loved one for display during the event.
Rain date: Sunday, November 11