Explore different healthcare departments and positions to see what fits you best.
Broaden your knowledge at St. Luke's. Now you can learn from multiple departments through rotational programs for hospital jobs–designed to fit your areas of interest. During your experience in our rotational development program, you'll get the work exposure and training you need to choose a permanent placement. So apply for the rotational program today and discover the right job for you.
What's a rotational program?
Our rotational development program introduces you to several departments or jobs. Our six- to twelve-month experience gives you several weeks' exposure to each work area. During this time, you'll get complete projects that focus on teamwork and skill building. After your program, you can choose a permanent placement based on your career goals.
Which students benefit the most from a rotational program?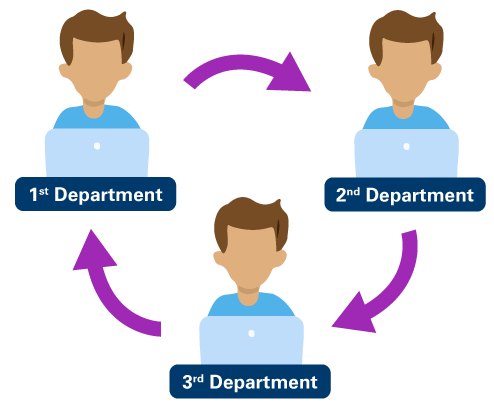 Any students who are interested in exploring healthcare jobs. In particular, this is a great rotational program for new grads.
Program benefits
Experience a job without a long-term commitment
Get to know your colleagues and managers
Gain hands-on experience in multiple departments
Determine if a job fits your interests and strengths
Apply Now