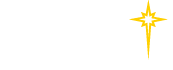 Find a Practice/Location
View All

Older Adult Meal Program

A Healthy Meal & A Healthy Lifestyle… Bring a Friend, Make a Friend!
Affordable Healthy Eating
The Older Adults Meal at St. Luke's offers adults 65 and over a daily dinner meal. Meals are prepared fresh daily and provide diners with healthy food choices at a special price of $3.99 per meal. Each dinner meal includes an entrée, salad, side, vegetable, dessert and 12 oz. drink.
Mark Your Social Calendar
Older Adult Meal participants are invited to eat, gather with friends and neighbors, link into Wi-Fi and enjoy meeting new people! Throughout the month, St. Luke's will have guest speakers during the dinner hour. Participants are encouraged to bring friends and family to join in on the fun.
Hours of Operation – Older Adult Meal
Geisinger St. Luke's Hospital
100 Paramount Blvd
Orwigsburg, PA 17961
Dinner: Weekdays from 4:30 - 6 pm
---
St. Luke's Anderson Campus
1872 St. Luke's Boulevard
Easton, PA 18045
Dinner: Weekdays from 4 - 6 pm
---
St. Luke's Carbon Campus
500 St. Luke's Drive
Lehighton, PA 18235
Dinner: Weekdays from from 4 - 6 pm
(Dine In Only)
---
St. Luke's Miners Campus
360 W Ruddle Street
Coaldale, PA 18218
Lunch: Weekdays from 11:15 am - 1:30 pm
Dinner: Weekdays from 4:15 - 6 pm
(Dine In or Carry Out)
---
St. Luke's Monroe Campus
100 St. Luke's Lane
Stroudsburg, PA 18360
Dinner: 7 Days/Week from 4 - 6 pm
---
St. Luke's Upper Bucks Campus
3000 St. Luke's Drive
Quakertown, PA 18951
Dinner: Weekdays from 4 - 6 pm
---
St. Luke's Warren Campus
185 Roseberry Street
Phillipsburg, NJ 08865
Dinner: Weekdays from 4 - 6 pm