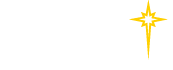 Find a Practice/Location
View All

Balance Screenings

DO YOU OR SOMEONE YOU KNOW HAVE CONCERNS ABOUT FALLING?
A MATTER OF BALANCE
Can help reduce the fear of falling and increase the activity levels of older adults who have concerns about falling!
A Matter of Balance is a national, evidence-based, injury prevention program sponsored by St. Luke's University Hospital-Adult Level I Trauma Center, St. Luke's Community Health and the Bethlehem Health Bureau.
A Matter of Balance is an 8-week course – 2-hour sessions, once a week for 8 weeks.
Classes include mild exercise, discussion, problem-solving, role-playing, idea-sharing and also a 10-minute break with a healthy snack.
Participants will learn to:
view falls and fear of falling as controllable
set realistic goals for increasing activity
change their environment to reduce fall risk factors
promote exercise to increase strength and balance
This is a FREE course offered to the community!
Participants should be ambulatory (with or without assistance) and should have the ability to problem-solve.
Classes will be offered in Spring. For more information call 484-526-7035.