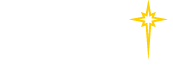 Find a Practice/Location
View All

Hospitals
Fitness & Sports Performance Centers
View All
Outpatient Centers
View All

St. Luke's Center
Administrative Offices
Balance Screenings
Balance problems are among the most common reasons that older adults see a physician, according to the National Institutes of Health.
Good balance:
Reduces your chances of falling
Supports walking without staggering
Helps you up from a chair without falling
Enables you to climb stairs without tripping
The physicians and staff of the St. Luke's Balance Center provide comprehensive evaluation, diagnosis and treatment for patients with all types of balance disorders. These include history of falls, vertigo and dizziness, chronic conditions, concussions and injuries.
St. Luke's Balance Center is located at: 1417 Eighth Avenue
Bethlehem, PA 18018
484-526-4781
A second balance program is offered at St. Luke's Miners Campus:
A Matter of Balance – Fall Prevention Education and Exercise Program
A Matter of Balance, an award-winning program designed to reduce the fear of falling and increase activity levels of older adults, is offered at our St. Luke's Miners Campus and our St. Luke's Quakertown Campus. To learn more or register call the St Luke's Senior Care Help Line 1-866-STLUKES (866-785-8537) or e-mail anytime at Info.Link@sluhn.org