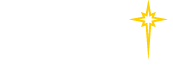 Find a Practice/Location
View All

Balance Screenings
DO YOU OR SOMEONE YOU KNOW HAVE CONCERNS ABOUT FALLING?
A MATTER OF BALANCE
Can help reduce the fear of falling and increase the activity levels of older adults who have concerns about falling!
A Matter of Balance is a national, evidence-based, injury prevention program sponsored by St. Luke's University Hospital-Adult Level I Trauma Center, St. Luke's Community Health and the Bethlehem Health Bureau.
A Matter of Balance is an 8-week course – 2-hour sessions, once a week for 8 weeks.
Classes include mild exercise, discussion, problem-solving, role-playing, idea-sharing and also a 10-minute break with a healthy snack.
Participants will learn to:
view falls and fear of falling as controllable
set realistic goals for increasing activity
change their environment to reduce fall risk factors
promote exercise to increase strength and balance
This is a FREE course offered to the community!
Participants should be ambulatory (with or without assistance) and should have the ability to problem-solve.
Registration is open and is limited to 14 participants. Classes fill up quickly!
If you would like to register for a class, please call InfoLink at
1-866-STLUKES (785-8537)
.
---
SCHEDULE OF UPCOMING A MATTER OF BALANCE CLASSES
St. Luke's North Medical Center
153 Brodhead Rd., Bethlehem, PA 18017
Fridays 10am-12pm
June 7th – July 26th
Bethlehem YMCA
430 E. Broad St., Bethlehem, PA 18018
Wednesdays 12-2pm
July 10th – August 28th
First Moravian Church
225 North 10th St., Easton, PA 18042
Fridays 1-3pm
July 12th – August 30th
Easton Area Neighborhood Center
902 Philadelphia Rd., Easton, PA 18042
Tuesdays 2-4pm
August 6th – September 24th
St. Luke's Allentown
1736 Hamilton St., Allentown, PA 18104
Tuesdays 1-3pm
September 3rd – October 22nd
Christ Lutheran Church-Hellertown
69 Main St., Hellertown, PA 18055
Tuesdays 10am-12pm
September 17th – November 5th